Your journey to CRM & Marketing Automation success starts here!
The future of Act! - QuickBooks Integration is bright
Seamlessly Integrate Act! with QuickBooks!
Save costs, improve user adoption, and create a more productive team by integrating accounting data with your CRM using Qsales for Act! - the #1 QuickBooks integration add-on for Act!.
Qsales helps you better understand your contacts as "customers" by syncing all their transaction data directly into Act!.
Turn your To-Do's into To-Done's with QuickTasks for Act!
QuickTasks for Act! is the fastest way to create, delegate, clear, and follow-up on activities & small projects without ever opening Act!. Whether you work by yourself, or manage a team, QuickTasks can help you plan & organize better, get more done, and with less effort.
Now with Webplanner.com integration for online collaboration!
On-premise or the Cloud, Act! is where you're at!
Need fast & uninterrupted access to your data, where ever you are? Act! is the only CRM to work online and on-premise on both desktop and mobile devices to always keep you connected. And now Act! is available in 64-bit for turbo-charged performance on both platforms! Boldly Act! anywhere!

Exclusive for KQC Membership
Manage your licenses, support contracts, make payments, get news and much more!
The Keystroke Account Manager (KAM) provides our customers exclusive mobile tools to manage all aspects of their Act! life. Benefits include access to all their past transactions, special calculators, integrated chat services, booking appointments, blog bulletins, knowledge bases, annual Birthday gifts worth up to $120, and so much more.

Get the most from Act! with the
Keystroke Productivity Suite
Finally Act! users have a one-stop solution for custom tables, reporting, and automation for their productivity needs. The Keystroke Productivity Suite works synergistically to improve and extend your CRM experience, and help your business Act! better – for less.
Engage your customers with the Linktivity Suite
The Linktivity Suite includes Calendar links, Event Management tools, Syncing tools, and even online Forms that will help turn your time into money, generate leads & customer loyalty, and harvest more feedback, with everything recorded to Act!, effortlessly.


Keystroke Add-ons for Act!
Supercharge Act! with custom tables
Custom Tables make it possible to bring complex data sets, unique business processes, and specialized industry practices together inside of Act! to help better manage your business.

Act! & Marketing Automation

Together as one for small business success!
Sell, service, and market for success with the CRM and Marketing Automation solution by millions for 30+ years. Combining the power of Act!, Act! Marketing Automation, and technical support, your business will have the ultimate toolset to build relationships, convert sales, be accountable, maximize engagement, and drive growth. Online or on-premise, Act! is everywhere you are.
Start your trial today!Related links:
Customer Success Stories
,
Why Choose Act
!,
Why Choose Keystroke
,
Test drive Act! Cloud now!
, and download
Act! Premium v22
Accelerate your Success with Keystroke Add-ons
Whether you need enhanced reporting, integrated project management, industry verticals, automation, or emarketing, experience has taught us that customers who leverage add-ons, get more out of Act!. This is why we produce more add-ons for more purposes and for more people than most other vendors combined. With over one hundred add-ons to support both Act! for Web and Windows, we have a solution to accelerate your CRM success faster, easier, and for less. Call our Act! Success team at 1-833-ACT-BOLD to learn more.
Related Links: Act! Marketplace, Featured Products, and Act! Add-ons.
Keystroke Tables - Desktop
USD $ 139.90
USD $ 104.93
Keystroke Tables - Desktop is the best custom table solution for Act! users who only work on the desktop AND want a low one-time price. Keystroke Tables for Desktop uses the same technology as our re...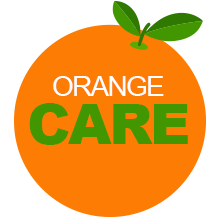 "Orange Care" - Annual Support
The Keystroke Orange Care Support Plans are perfect for our Act! teams because it ensures they have the support they need, when they need it. Whether break/fix or setup/upgrade, the Orange Care Suppor...
Keystroke VIP Club
The Keystroke VIP Club Plus is an annual membership that was inspired by new Act! customers needing some "kick start" help with their deployment or upgrade. The premise is simple, and one that...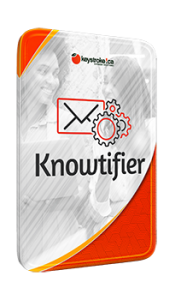 The Knowtifier
Knowledgable Notifications for Act! The Knowtifier delivers on the promise of truly automated customer notifications for birthdays, anniversaries, renewal dates, maturity dates, or any type of...
Keystroke Tables
Keystroke Tables is the new standard for custom table in Act!, as it's the same technology used in Act! Premium Plus. Not only is it the solution that most of our industry Actcessories are built upon,...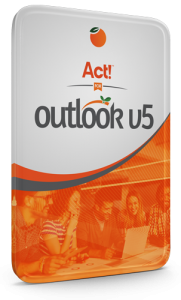 Act4Outlook 5.0
The Top Selling Act! Addon of all time now supports 32 & 64-bit versions of Office! AND is compatible with all versions of Act! (Pro & Premium) back to v18. After purchase, the license key, d...
Act! Premium Desktop
Act! Premium Desktop helps organize all your prospect and customer details in one place so you can prioritize your day and market your products and services more effectively, drivi...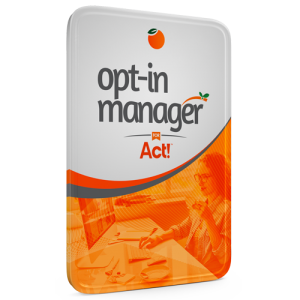 Opt-In Manager
A well scrubbed distribution list requires two levels of authentication, email verification and consent, and Opt-in Manager provides you the tools for both. The Opt-in Manager is a software applica...
Link2Calendar
Link2Calendar (formerly known as Book2act) provides users the ability to show customers when they're available with a personalized link. Customers will then be able to find a convenient time to book a...
Act4Mail
The Top Selling Act! add-on of all time has been updated to work through the WebAPI to access Act! Cloud databases, and has been rebranded as Act4mail! Yes, it's here. All the functionality of Act4ou...
MailManager4Act
MailManager4Act! is a one-stop mail management solution that includes four programs in one, that are all integrated together to provide complete "client-side" email management. And each of these appli...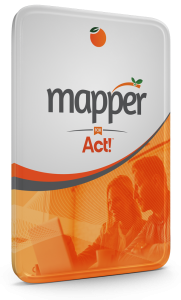 Mapper4Act
In late 2018, Mapper was rebuilt with MapQuest technology that allows you to make 15,000 contact searches per month for free. If you need more you can simply upgrade your API key directly with MapQues...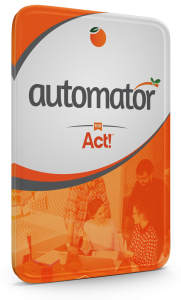 Automator4act
Automator4act performs calculations, mail merges, creates notes or histories, and a whole lot more! Think of it as Macros for your Act! database. Automator4act is designed to make repetitive tasks si...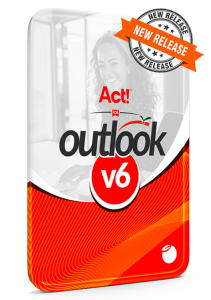 Act4Outlook 6.0
The Top Selling Act! Addon of all time now supports 32 & 64-bit versions of Office! AND is compatible with all versions of Act! (Pro & Premium) back to v18. After purchase, the license key, d...
Our Mission Statement
"To inspire & support our client's ongoing success through quality software solutions."

August
Employee of the Month

Paul Colussi
Paul Colussi is our first repeat winner of the Employee of the Month, and it's for good reason. In August Paul perservered through a traditionally tough sales month with consistent hard work on the phone, and excelled despite most prospects being on vacation. Going into the last week of the month, Paul had more sales than the other two reps combined.
Great work Paul!
Click to view profile

Membership has it's Privileges
The
Keystroke Quality Client (KQC)
membership is backed by the largest full-time Act! support and development team in the world, with the resources & expertise to scope, build, and deliver success solutions tailor made for your business's unique needs. With over thirty full-time staff spread across the world, 50+ Act! Consultants under our management, and over 100+ add-on products, your success journey begins with 1-833-ACT-BOLD, or email
kqc@keystroke.ca
.
Related Links:
Why Choose Keystroke
,
Act! Services
,
OrangeCare
,
About Us

Certified Marketing Services
Keystroke is one of only five MaaS (Marketing as a Service) Consultants in the Act! Community, which means we have the expertise to help you get the most from your marketing automation investment. With two graphic designers on staff, we also have the design chops to make your marketing efforts look as beautiful as they are engaging. Checkout our
Actcellerator
training program and
template design
services to see how we can help you aim higher with Act! Marketing Automation (AMA).
Related Links:
AMA Services
,
MaaS Certified Services
, and
AMA

Our
Reviews
At Keystroke, our mission statement is to "inspire and support our clients ongoing success through quality software solutions". To that end, we believe your success is an expression of our own, so it's always gratifying when you take the time to tell us how we did. Over the last twenty-five years we've received a lot of grateful emails and written testimonials, and while they're all appreciated, here are few of our favourites...