Get your Act! together with Keystroke "Actcessories"
Browse the add-on categories below to Act! better, faster
Keystroke is the #1 Reseller of Act! in the world, and experience has taught us that customers who "Actcessorize", get more out of Act!. It's that simple, which is why we produce more add-ons than anyone else, including our exclusive FREE Welcome Kit.

Click HERE to review our wide selection of Actcessories.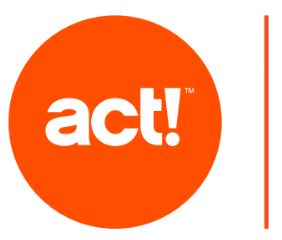 v21 New Features Create a Vision for Growth!
The ultimate small business toolset

Dynamic sales pipeline management
Manage your sales process more intelligently with new dynamic pipeline management tools that help you close more deals faster. Track products or services, status, days open, probability-of-close, documents, and more with every sales opportunity. See a complete visual representation of your sales pipeline to more accurately project revenue, and adjust your strategy with drag-n-drop ease. In-context KPIs help you understand the health of your sales pipeline at-a-glance.

Powerful new Marketing Automation
Optimize all the ways you communicate with prospects and customers with Act! Marketing Automation to maximize engagement and drive business growth. Engage prospects and customers with response-driven nurture marketing campaigns—all sent to targeted lists in Act! automatically using criteria and triggers you define. Watch as Act! Marketing Automation turns real-time response metrics into sales actions—alerting you of new prospects, prioritizing follow-ups, and delivering a composite view of customer engagement in a single solutions.

Actionable business insights
See dynamic, visual snapshots of real-time metrics with interactive, graphical
Act! Insight
dashboards covering individual, team, and business performance. Monitor sales, marketing, and business health KPIs for smarter decision-making. Customer Interactions dashboards provide detail on activities by rep and marketing effectiveness. Dig deeper with one of 50+ preconfigured reports or create custom reports with the report designer. Export reports to Excel or PDF for easy sharing with your team.

Dozens of subscriber-exclusive product enhancements
Enjoy dozens of subscriber-exclusive product enhancements that make Act! even better! Experience improvements to Custom Tables that allow you to quickly assign records and expand list views; plus perform advanced queries and mail merges, manage cascading dropdowns, and specify default columns via the web client. Additional enhancements include the option to attach inbound Outlook® emails to Act! history automatically, intelligent update notifications for offline clients, the option to manage activity types via the web client, enhanced security, and much more!

DREAM BIG, PLAN WELL, ACT! BOLDLY
with Keystroke's quality software & service solutions!

Keystroke is the industry leader in delivering CRM solutions based on insightful & purposeful database design, incisive reporting, uncompromising mobility, ground-to-cloud project management solutions, and next generation workflow automation.
Act! Boldly with Keystroke!
A bold new Keystroke Team
The largest Act! sales and support team in the world, with a wide range of services that include English & French Act! support, customization, conversion & repair, development, training, project management, hosting, business consulting, automation, e-marketing, and expertise in "Actcessories".
Makers of Handheld Contact
Track and manage contact information with Handheld Contact - the mobile extension of your Act!. Whether you use an iPhone, Android, or Blackberry smartphone, or even an iPad or Android Tablet, Handheld Contact puts all your vital contact, calendar, opportunity, secondary contacts, notes and history at your finger tips, and ensures you're alerted to activities and events in time to respond.
Exclusive distributors of Reporting4Act!
Keystroke is the exclusive worldwide distributor of Reporting4Act!, the most powerful, easy to use reporting application for Act!. Understand pipeline performance, visualize custom table data, and gain an insightful look back on user activity with effective database reporting.
Make your data "Actionable" with the Knowtifier
Keystroke developed the "Knowtifier" to be the workflow engine for your business. The knowtifier is quite simply the most powerful & easy-to-use automation tool for Act!, allowing you to create set-it-and-forget-it automation that your business can rely on everyday to reach your customers.
Ground-to-Cloud Planning Solutions
Keystroke makes Project KickStart and Webplanner.com, two project management solutions that work both on-premise and online respectively. Build a project with your team using PKS, and then upload it to Webplanner.com to engage collaboration from anyone, anywhere, and on any platform or device. Naturally both products integrate with Act!.
Act! Database Hosting solutions
Keystroke is more than simply an Act! Certified Hosting Provider, we're Swiftpage's exclusive Hosting provider for Canada with industry leading technology, service, rates and support. Our proprietory hosting software alerts you to user inactivity or sync issues, and provides you with maximum flexibility for deployment at competitive rates.
Project KickStart v6 and the new HTML5 Webplanner.com are here!
Finally you can enjoy true Ground-to-Cloud planning with the new Project KickStart v6 and Webplanner.com. Create a project with your team with PKS and then use Webplanner.com to give it wings so you can engage collaborators from anywhere, on any platform and any device in the Cloud.
And yes, you can "plan to Act!", because both products integrate with Act! CRM and Outlook to save time and increase efficiency.