Our Current
Promotions
The best place to Act! better, for less
While software publishers frequently runs targeted promotions, we've set aside this section of our site to feature publisher promos, as well as our own, and they're updated monthly.
As the world's largest reseller of Act!, we're always able to at least match any promotions available directly from Act!, so don't hesitate to contact us if you hear of advertised pricing cheaper than what we have displayed on our website. You can review all products and packages available for sale on our website in the Keystroke.ca ONLINE SHOPPING CART, or you can go directly to our MONTHLY SPECIALS.
We will make every attempt to display only active sales, but errors and ommissions are accepted on all promotional notices. Please call 1-833-ACT-BOLD if you have any questions about the below listed promotions, or email us at
sales@kqc.ca
.
The products in the slider below are those included in our "Monthly Specials". Please click the "Learn More" button for the products of interest to be brought to the relevant product page in our shopping cart. Each product page includes product description & price, as well as licensing, trial, compatibility, prerequesite, and download details.
Discounts on subscription products should be assumed to apply to the first year only, with the normal rate in effect at renewal (unless otherwise indicated in writing).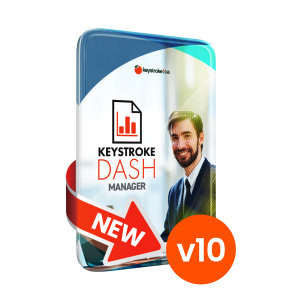 Keystroke Dash 10.x
USD $ 149.95
USD $ 112.46
** Act! v24 compatible ** Keystroke Dash is the easy-to-use real-time dashboard based reporting tool for Act! that is powerful and highly flexible. Choose from Personal or Manager editions to view data for yourself or for all of your Act! users on one screen within the Act! application. Dash Personal allows you to view and analyze your own performance of key performance indicators (KPIs), activities, histories, products, notes, and opportunities. Dash centralizes all key sales information in ...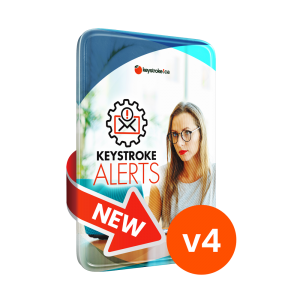 Keystroke Alerts 4.x
USD $ 199.95
USD $ 149.96
** Act! v24 compatible ** Keystroke Alerts is a notification program for Act!, Windows or Web. Alerts monitors activities and opportunities in your Act! database and sends customized email notifications. Keystroke Alerts is designed to be installed on the server where Act! resides, but will also work on an individual workstation. Only one license of Keystroke Alerts is needed to alert every user in the master database. Keystroke Alerts automates the report process, saving you time and administr...
Act! Premium Desktop
USD $ 450.00
USD $ 350.00
** WinBack Promo for past Act! Customers only. Discount applies to first year only ** Act! Premium Desktop helps organize all your prospect and customer details in one place so you can prioritize your day and market your products and services more effectively, driving sales results while creating customers for life. Quickly tap into all relationship details, efficiently manage your calendar and opportunities, and send targeted e-marketing campaigns from the o...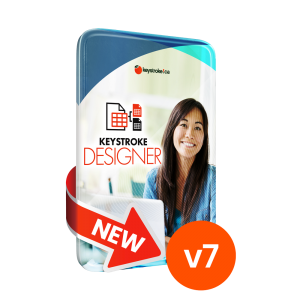 Keystroke Designer 7.x
** Act! v24 compatible ** Expand the functionality of Act! with custom tables for tracking customer service, support, projects, manufacturing and more. Keystroke Designer allows you to add custom tabs at the contact, company, group or opportunity level - quickly customizing Act! with specific industry and management solutions. Keystroke Designer includes templates for industries such as real estate, healthcare and financial management along with general management solutions such as contracts, e...
Act! Premium Cloud
USD $ 570.00
USD $ 470.00
** WinBack Promo for past Act! Customers only. Discount applies to first year only ** With Act! Premium Cloud you get on-demand access to the #1 best-selling Contact and Customer Manager in a secure Cloud environment, plus additional included benefits like video training, expert support, automatic upgrades, and nightly backups for a worry-free experience. Click the image below to test drive Act! Cloud now! Here's what's included with Keystroke's unique Act! Premium Cloud offering: SSAE...
Please note: This website is owned by the Keystroke Group Inc.. Keystroke is independent from Act! and is not authorized to make any statement, representation or warranties or grant any license or permission on behalf of Act! regarding any product, service or website content. Certain materials made available on or through this website are owned by Act! and cannot be used without the prior written permission of Act!. All other trademarks are property of their respective owners.