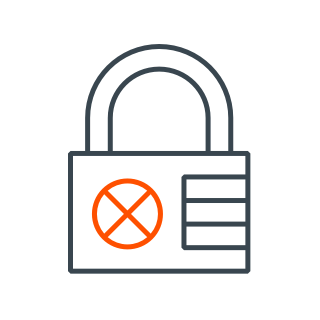 Unlike data, privacy cannot be "recovered", and our policies reflect that.

What we do with the data we collect
What information do we collect?
We collect information from you when you register on our site or place an order. When ordering or registering on our site, as appropriate, you may be asked to enter your: name, e-mail address, mailing address, phone number or credit card information. You may, however, visit our site anonymously.
What do we use your information for?
Any of the information we collect from you may be used in one of the following ways:
To personalize your experience: your information helps us to better respond to your individual needs
To improve our website: we continually strive to improve our website offerings based on the information and feedback we receive from you.
To improve customer service: your information helps us to more effectively respond to your customer service requests and support needs
To process transactions: Your information, whether public or private, will not be sold, exchanged, transferred, or given to any other company for any reason whatsoever, without your consent, other than for the express purpose of delivering the purchased product or service requested.
To send periodic emails: The email address you provide for order processing, may be used to send you information and updates pertaining to your order, in addition to receiving occasional company news, updates, related product or service information, etc.
How do we protect your information?
We implement a variety of security measures to maintain the safety of your personal information when you place an order
We offer the use of a secure server. All supplied sensitive/credit information is transmitted via Secure Socket Layer (SSL) technology and then encrypted into our Database to be only accessed by those authorized with special access rights to our systems, and are required to keep the information confidential.
After a transaction, your private information (credit cards, social security numbers, financials, etc.) will be kept on file for more than 60 days in order to process future customer initiated purchases.
Yes (Cookies are small files that a site or its service provider transfers to your computer's hard drive through your Web browser (if you allow) that enables the sites or service providers systems to recognize your browser and capture and remember certain information
We use cookies to help us remember and process the items in your shopping cart.
Do we disclose any information to outside parties?
We do not sell, trade, or otherwise transfer to outside parties your personally identifiable information. This does not include trusted third parties who assist us in operating our website, conducting our business, or servicing you, so long as those parties agree to keep this information confidential. We may also release your information when we believe release is appropriate to comply with the law, enforce our site policies, or protect ours or others rights, property, or safety. However, non-personally identifiable visitor information may be provided to other parties for marketing, advertising, or other uses.
Act! Database Hosting & Consulting Services
Keystroke.ca understands that your database information is vital to your business operations, and the content of which must be held to the strictest confidentiality standard; and that all reasonable measures be employed to ensure such data's safekeeping. To that end, Keystroke undertakes the following:
(HOSTING) All Keystroke.ca Act! hosting servers are not locally or remotely accessible to non-Keystroke personnel. No exceptions to this policy are permitted.
(HOSTING) Database changes that are not available within customer's subscriber databases, must be submitted to Keystroke Act! Certified Consultants for completion.
(HOSTING) All customer databases hosted on our servers are backed up on scheduled intervals, and nightly maintenance performed.
(HOSTING) SSL Encryption shall be employed on all Act! hosting servers to better safeguard web published database records.
(HOSTING) At the cessation of any Act! hosting contract agreement, the customer's database(s), and all related backups, shall be deleted within one work week.
(HOSTING & CONSULTING) The content of hosted customer databases shall not be reviewed, except for the explicit purpose of customer authorized service, and any information contained therein shall not be shared with non-Keystroke personnel.
(HOSTING) No data from any customer database shall be exported, copied, or transferred by any means (save for scheduled backups) without the express written permission of the database owner.
(HOSTING) Passwords or password changes shall only be provided to, and on behalf of the database owners, and such requests must be submitted in writing from such authorized user.
(CONSULTING) In the course of performing our Act! consulting services, we may be required to move customer databases & back-ups to our servers or workstations for service purposes. All due diligence will be exercised to safeguard customers data during the service period, and all such databases & related backups shall be deleted with one work week of service completion.
(HOSTING & consulting) The ownership of the customer's databases is indisputably and exclusively that of the customers, and our hosting services in no way changes that proprietorship. In the event of termination of service, Keystroke shall return the database in Act! backup format without delay (within 7 working days).
(HOSTING) As Keystroke offers a storage and hosting service only, we assume no responsibility for the content of the databases, and will therefore NOT participate in any legal action that may require us to disclose or turnover customer database content.
(HOSTING) Non-disclosure Agreements (NDA) are always available upon customer request. Keystroke does NOT sign 3rd party NDA's.
Online Privacy Policy Only
This online privacy policy applies only to information collected through our website and not to information collected offline.
By using our site, you consent to our online privacy policy.
Changes to our Privacy Policy
If we decide to change our privacy policy, we will post those changes on this page.