Our
Act4hubspot
The only integration Actcessory for Hubspot
Act4Hubspot allows you to use HubSpot to drive traffic and convert leads and then to work with those leads and their data within ACT! without having to deal with manual exports and imports of information between the two systems.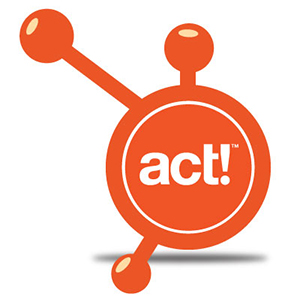 Our software connects to HubSpot at scheduled intervals and looks for new landing page forms that have been completed by a Contact.  It then looks at ACT! to see if the Contact already exists as an ACT! Contact record (by way of matching e-mail address) or if a new Contact needs to be created.  It then copies the data from the landing page fields into the contact record fields in ACT! 
By having the Contact within ACT!, you can do things like send ACT! E-marketing messages, set up dynamic groups so Contacts are automatically grouped based on what they downloaded, schedule activities, record history, and everything else you'd usually do with a potential customer. 
The new version of our integration also writes back to HubSpot – when a Contact that in HubSpot is marked as a customer in ACT!, we mark that Contact as a Customer in HubSpot, which means you can now measure Visits vs. Contacts vs. Customers within HubSpot.
Here's specifically what Act4hubspot software enables you to do:
Create contact records for Contacts that do not exist in ACT!
Copy data from landing page forms over to new or existing ACT! Contact records
Copy data from landing page forms to a Note attached to the lead's Contact record in ACT!  
Indicate the last date the Contact submitted a form, and that form name
When a Contact becomes a customer in ACT!, mark the Contact as a customer (closed) in HubSpot 
Launch the Contact's public link from within ACT!, to see their activity on your site
System Requirements
Here's what you'll need to be able to use our integration software
ACT! 2007 (version 9.0.1) or later
Administrator access to your ACT! server for us to install the software
An ACT! admin account (either a separate account or shared with an existing user)
Your HubSpot API key
Availability and Pricing
The price for the integration is either $499.95/year or $49.95/month.

Each payment plan includes a one-time setup fee of $200, which includes the following services: 
Installation by one of our staff on your ACT! server
Brief one-on-one training to show you how to set up your HubSpot forms
E-mail based technical support 
Installation and setup takes 90 – 120 minutes, including approximately 30 minutes of training.