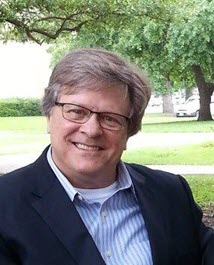 Keystroke is delighted to announce that Steve and Jean McCandlish of ASDS Computer have joined the Keystroke Partner Program. Steve has been a long standing leader in the Act! Community since 1991, and a repeat member of the BPAC. One fun fact is Steve was also the original Act! instructor for both Ken Quigley and Marc Norton of Keystroke over a decade ago.  
ASDS Computer is located in Denver Colorado, and has been a leading provider of Act! Add-on products and services since 1989.  With fourteen different products designed to work with the various versions of ACT!, ASDS Computer products have been an excellent choice for extending ACT! functionality to help you save time, work smarter, and sell more.
Keystroke has been a proud reseller & user of these products for quite some time, and they be found on the Keystroke Actcessory Market at the following link: https://www.keystroke.ca/en/search-by-brand/Categories/asds.html
AutoAdmin keeps your Act! data safe and healthy with the #1 unattended backup and maintenance tool!  Receive Email confirmation and alerts and even backup off site.
MigrateAdmin convert GoldMine® data directly into Act! without leaving valuable data behind!
DocAdmin scan and attach documents right from within Act!
FaxAdmin allows you to fax right from within Act! - without leaving your desk!
AutoLimitedAccess automatically set your contact, company or group limited access rules on the fly
Steve and Jean will also be playing an active role with our customers in a consulting capacity, as they'll be able to offer top tier skills for clients looking to use Act! CRM to maximize their business.
Keystroke Partner Program
Act! Certified Consultants (ACC) are an exclusive group of independent, trained, and authorized professionals who specialize in helping you implement Act! to run your business better.
From initial set-up to customization for your specific needs, ACT's worldwide network of consultants have the expertise, experience, and passion to get you up and running effectively-and keep you running smoothly.

As the #1 Act! reseller in the world, Keystroke created the "Keystroke Partner Program" wherein ACC's can work together with us to promote the sale and use of ACT. These partners are certified Keystroke resellers of ACT, and as such are listed under our company's certification roster at www.act.com.

Members of the Keystroke Partner Programs are all independent Act! Certified Consultants, and bill separately for their services. Keystroke is in no way liable or responsible for any claims made to products or services provided by these third-party vendors. The ACT Certification is managed independently by Swiftpage. For a list of Keystroke employees, please click HERE.
---