Our Mission Statement
"To inspire & support our client's ongoing success through quality software solutions."
Support Plans
Keystroke compared to Act!
Save time & money knowing when one plan ends, and the other begins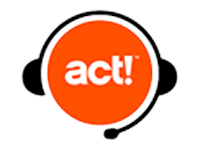 Swiftpage has announced a major change in their technical support policy, and customers should take note as these changes will impact those who do not have a paid support plan in place. This policy change takes effect October 1st, 2020.
Please click HERE for more details.
Many customers subscribe to Act! thinking that all support services are covered, including setup, configuration, customization, training, and even add-on integration. The truth is there any many reasonable limits to Swiftpage support, and knowing them will help you plan your deployment and ongoign support needs more effectively.
Swiftpage Support plans provide customers with access to a variety of valuable services, such as:
Troubleshooting or resolving technical and non-technical issues that may be encountered during Act! software installation or use
Identifying and recommending where additional product training would be of value
Accessing Live Chat – Connect with a Act! Support team member in real-time. Online chat support is an excellent choice for "quick questions" and lower-complexity issues.
Taking advantage of multiple Act! self-service support resources with access to:

Knowledge Management – The Act! Customer Support team is dedicated to empowering customers to easily find solutions, 24x7.  Benefit from industry-standard Knowledge-Centered Support best practices that focus on rapid creation and sharing of knowledge from our Act! collective experiences
Social Communities – Available 24x7, product support forums are an excellent place to search for solutions, ask questions, get answers, and share knowledge and experience.
Web – Create Support cases online – Great for non-urgent support issues, after utilizing other self-service options
Areas that are not included with an Act! support plan, where Keystroke can be a valuable support resource, include:
Support Plan Comparison Chart
Please expand each row below for additional details. References in this chart to third party software, products or applications, does not  encompass all third party software, products and applications. These comparisons are subject to change based on new Swiftpage policies and/or services.
| | | | | |
| --- | --- | --- | --- | --- |
| Onsite Service | | | | |
| | | Not available. | | In supported areas where Keystroke has either a full-time support technician, or an associate that is a member of the Keystroke Partner Program (almost 50 in total across North America). |
| Support of 3rd Party Add-ons | | | | |
| | | Not available. | | Keystroke has over one hundred of the most popular add-ons available on the market, including Handheld Contact and Act4outlook, and are able to support a wide variety of others, including their installation, configuration, and troubleshooting. |
| Consulting & Development | | | | |
| | | Not available. | | Keystroke has a number of Level 3 tech support specialists that can provide consulting on best practices, as well as which productivity or vertical add-ons to employ for your business. If not such add-on exists, Keystroke can scope your requirements, and build the appropriate plugin, add-on, or stand-alone application. |
| Installation & Upgrades | | | | |
| | | Clarification of any installation or upgrade steps. Troubleshooting problems encountered during installation and upgrades. | | Step‐by‐step installation assistance. Local (on‐site) or remote (via Terminal Services, GoToAssist, etc.) installation services. Consulting services to install or resolve non-Act! installation issues specific to your organization's technical environment |
| Setup, Configuration & Data Conversion | | | | |
| | | Clarification of what various fields and codes mean and how they are used. Guidance on how to fix problems. Troubleshoot problems encountered during setup, configuration and data conversion of SwiftPage product. Recommendations on usage of Act! products in your organization. | | Consulting services, such as gaining an in-depth understanding of your organization's needs and customizing your configuration to meet those needs. Step by step migration of data from your previous software version or other software solution (but see info in the "Import/Export" section). Configuring third party applications. Creating or troubleshooting customizations (i.e. custom website configuration, network and VPN configuration, etc.). Training |
| Data Entry/ Product Operations | | | | |
| | | Guidance on how to fix problems created by incorrect data entry through the Act! product interface. Clarification of what various fields mean or processes you may find confusing. Troubleshooting problems encountered with data entry or product operations. Troubleshoot SwiftPage product related errors and messages | | Analyzing your data to determine the source of a data entry error. Advice regarding how to code individual transactions. Training. Assistance with data entry or manipulation outside the Act! user interface. |
| Import/Export | | | | |
| | | Clarification of what various reporting options mean. Troubleshooting problems encountered when setting up or running default reports. Guidance on creating/ customizing/ refining a basic report to meet your reporting needs. Guidance on basic problems encountered with configuring standard database connections (OLEDB). | | Creating or designing reports for you with integrated report features or 3rd party applications. Troubleshooting problems encountered with customized reports or third party reporting programs or tools (formatting formulas, parameters, etc.). Assistance with connecting to your SwiftPage data for use with third party reporting tools. Training on use of third party products. Training. |
| Network connectivity | | | | |
| | | Troubleshooting connectivity issues within your SwiftPage product when your supported network infrastructure is otherwise working. Troubleshooting connectivity to a SwiftPage hosting center when Internet connectivity is working. | | Troubleshooting internet connectivity. Troubleshooting other connectivity issues that exist outside of your SwiftPage product. Assistance with unsupported networks. Installation, troubleshooting or configuration of network (WAN/LAN) security/cards/cabling/hardware/software (local service only). Training. |
| Connected Services | | | | |
| | | How-to assistance for setup, configuration, and administration of Act! Connect, Act! emarketing, and Act! Marketing Automation. Confirmation of service availability and account status. Troubleshooting of failed Act! Mobility Synchronization. Basic how-to guidance for Act! Connected Services features that provide customization of templates, campaigns, queries, or imports. | | Handled connectivity issues. Troubleshooting device issues not related to Act! Connect. Detailed assistance or troubleshooting with user-defined customized reports, templates, campaigns, queries, or imports. Setup AEM or AMA. |
| Database Repair | | | | |
| | | Depending on current policy, Swiftpage may engage in database repair services. | | Keystroke has a number of internal and external resources that are always available to scope and provide database repair services, including salvage services when repair is not possible. |
| Hardware, operating systems (OS), database platforms, Internet Information Server (IIS), browsers, etc. | | | | |
| | | Clarification of system recommendations and requirements. Guidance on any specific configuration settings required by your Act! product. Troubleshooting printing errors received in your Act! Product when printing is working otherwise. | | Installation. Configuring vendor systems such as desktop operating system, Microsoft Server and/or SQL Server, IIS, SMTP, remote services, etc.. Troubleshooting stability, performance or other problems. Troubleshooting operating system issues – firewall, antivirus, permissions. Troubleshooting, installation, or configuration of your Virtual environment (Citrix, VMWare, HyperV, etc). Assistance with installation or set up of email browsers, etc.. Assistance with printer connectivity or configuration. Training. |
| Support Plans Available | | | | |
| | | Basis support with normal Act! subscription, as well as Premier & Ultimate Support Upgrades. | | VIP & VIP Diamond Support Plans, as well as OrangeCare Annual Plans, and Time Banks available on a pay-as-you-play basis. |
= Included
= Not Included
= Partially Included
Database Service Conditions
Because of the complex nature of data services, Keystroke.ca makes no representations or warranties that your data can or will be converted and/or will be completed within the timeframes stated. thus, to the fullest extent permitted by applicable law, the data serviced hereunder is provided "as is" and you hereby waive and disclaim all other warranties, express and implied, including but not limited to, any implied warranties of merchantability, suitability or fitness for a particular purpose, and non-infringement.
Keystroke.ca does not warrant that the data provided will be error free. In no event shall Keystroke.ca be liable for, and you hereby waive to the extent permitted by law, any consequential, incidental, indirect, special, or punitive damages incurred by you associated with this agreement. Such damages include, but are not limited to, loss of data, loss of use of products, losses due to an inability to access data or software, loss of good will and lost profits or revenue. These limitations apply whether or not such losses or damages are based in contract, warranty, tort, negligence, strict liability, indemnity, or otherwise, even if Keystroke.ca has been advised of the possibility of such damages.
In any event, under no circumstances shall the cumulative liability of Keystroke.ca associated with this agreement exceed the amount paid pursuant to this agreement. The limitations of damages set forth above are fundamental elements of the basis of the agreement between you and Keystroke.ca would not have been able to provide the services without such limitations. Data received under this agreement will be kept confidential by Keystroke.ca and used only for the purposes of evaluation, recovery, repair, conversion, migration and/or testing purposes to better enhance our products. original data and repaired data will be deleted from the act! data services department's systems two (2) weeks after the requested services have been completed.
Any questions or issues must be reported to the act! data services department within two (2) week from the date your case has been completed and/or returned to you. Once your data has been removed from our systems we cannot reference the submitted or repaired data. You agree to keep a full and complete additional backup copy of all the data you submit to Keystroke.ca any data suspected to contain computer viruses will be destroyed immediately upon receipt. You have read the above and agree to all of the terms and conditions herein. You are the legal owner, representative, or otherwise have legitimate rights to use Act! and all data contained therein. You authorize Keystroke.ca to receive this media in order to carry out the services requested in this agreement.