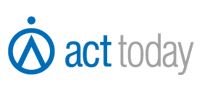 Keystroke is pleased to announce that Act! Today has agreed to become the exclusive Master Distributor of Keystroke "Actcessories" for the Asia-Pacific territory. Act! Today has long been one of the largest, most successful Act! Resellers in the world, and recently became the Act! Master VAR for Australia & New Zealand.
This is an important addition to our distribution channel, but more importantly, provides us with Level 1 & 2 support resources in that part of the world where the time difference would otherwise impact our customers significantly. With this new partnership, customers in that region can enjoy purchasing our products in their local currency and getting timely setup assistance.
This is not the first time the two biggest Act! resellers in the world have partnered to distribute products either. Late last year Act! Today signed to become the distributor of Handheld Contact, as well for this region, and they've been a powerful ally in providing sales & support of the leading mobility solution for Act! for the Asia Pacific.
Both companies in this new enhanced partnership look forward to serving our respective regions with the most powerful selection of "Actcessories" on the market to help our respective customers Act! better.