Attention Act! Customer:
We have recently been informed that an embedded third-party software component of Act! that facilitates licensing services is being discontinued by the manufacturer at the end of this year. If you are using a supported version of Act! (namely Act! v19, v20 and v21), a new licensing component will be introduced for your version.
View the Act! Obsolescence Policy.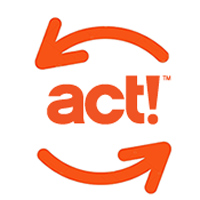 To ensure uninterrupted access to Act!, you will be required to update your instance of Act! to version (x) by December 31, 2018. If eligible, this complimentary update will be emailed to you in the coming weeks.
If this update is not installed by December 31, 2018, certain common actions you may take that interact with the current licensing component will cause Act! to fail and you will no longer be able to access your database. Examples of these common actions include attempting to install Act! on new hardware, modifying existing hardware and modifying your user count. For an expanded list of actions click here.
Please note, if you own or subscribe to a supported version of Act!, this update is complimentary and does not require additional purchase.
Swiftpage assumes no responsibility for issues encountered with Act! if the provided update is not applied.
Key Commercial Dates

 
Update Release Schedule
Act! v21.0 Update 2

-

November 19, 2018
Act! v20.1 Update 8

-

December 12, 2018
Act! v19.2 Update 5

-

December 19, 2018
Act! v18.2 Update 7

-

January 9, 2019
Fulfillment Dates 
Premium Subscribers (On-prem) - US/ANZ

  -

November 20, 2018
Premium Subscribers (On-prem) - UK

-

November 22, 2018
Premium Subscribers (On-prem) - FR, DE

-

December 3, 2018
Premium Subscribers (Cloud) - US/ANZ

-

December 1, 2018
Premium Subscribers (Cloud) – UK, FR, DE

-

December 7, 2018
Act! v21.0 Update 2

-

December 20, 2018
Act! v20.1 Update 8

-

December 13, 2018
Act! v19.2 Update 5

-

December 20, 2018
Act! v18.2 Update 7

-

January 10, 2019