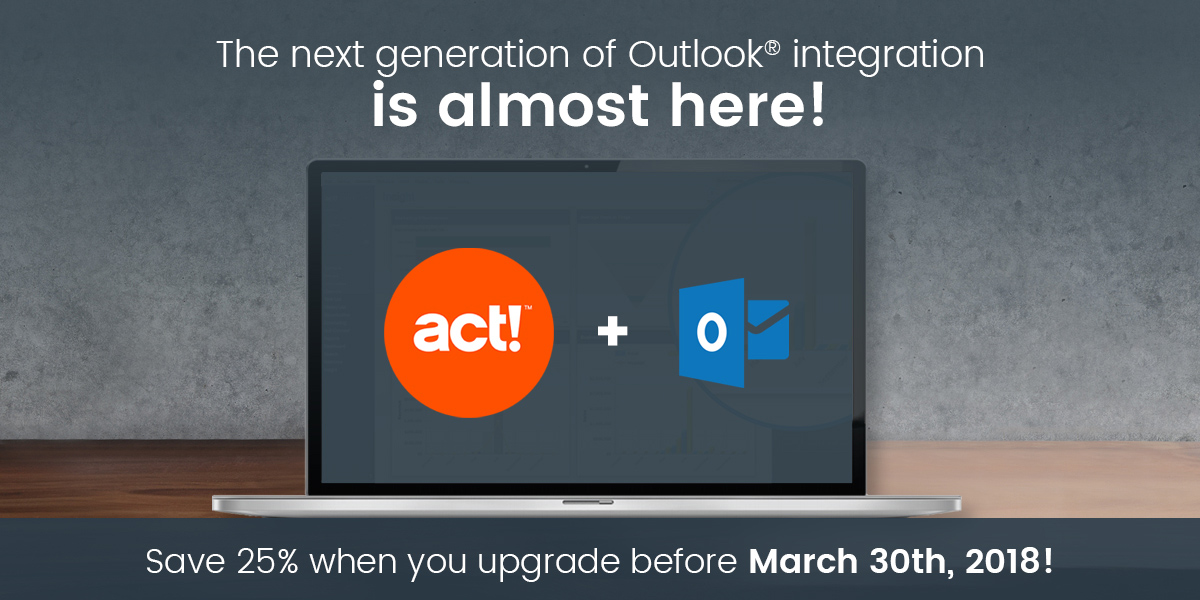 We're excited to announce that later this week (March 22nd), we'll be releasing our next generation of Outlook® integration, making it easier than ever to extend your connected workspace! Even more exciting, this feature is being made available to customers who upgrade to Act! Pro v20.

What does the next generation Outlook® integration do for you? We're glad you asked.
Sync your Act! and Outlook® contacts and calendar details using a modern, new engine that drives superior performance and enhanced duplicate checking.
Include images in your communications, for both new or existing templates using Mail Merge.
Works with newly supported popular Microsoft® platforms Office 365 and Exchange for additional convenience, flexibility, access options, and control.
But wait, there's more.

When you upgrade to Act! Pro v20 before March 30th, 2018 you'll also receive 30 days of free support and can save 25% by upgrading for just $199/user!* You can't afford not to take advantage of this offer. Click HERE to buy Act! Pro now!
* Must own Act! v18 or newer to be eligible for this promotion.