We are thrilled to be able to officially debut the ACT! 6-month payment plan, available exclusively through Keystroke,  that you can now use to purchase ACT! products, subscriptions, and hosting!

The specifics are below but in short, this is a fantastic opportunity for small business people, like yourself, that want to take advantage of the power of Act!, but found the up front cost too burdensome to budget for. That obstacle has now been removed! The new ACT! Payment Plan allows you to pay Act in 6 equal monthly installments over a half year, interest free, while receiving the ACT! serial numbers within 24-hours of your order. This would allow you to order Act! today, and take advantage of the whatever specials are currently available. Act! Now! Pay over 6-months! There's never been a better time to get organized and productive with Act!

Here Are the Specifics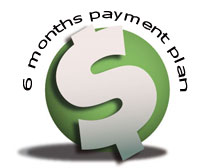 Minimum order is $1,000 to ACT! (exclusive of labour & sales taxes where applicable). Keystroke may make exceptions at it's sole discretion.
This offer is only for Act! product types ( ie., ACT! License, Subscription, Hosting, Business Care, and Annual Support Plans)
The customer pays Keystroke directly via credit card whose expiry date is later than the end of the payment plan.
Customer is billed upfront by Keystroke, and the eligible payment plan purchases are then charged to their credit card over the course of 6 months
No interest is charged by Keystroke, but customer is not eligible for annual pre-payment benefits.
No discount beyond current published promotions will be allowed
Foreign Exchange Fees, where applicable, are charged at time of purchase and are not variable with time of payments.

Enter "Act! 6-month payment plan" in the "Special Instructions" section during the Keystroke.ca online checkout if you'd like to take advantage of this terrific, interest free, 6-month payment plan.