As of January 14, 2020, Microsoft will no longer provide security updates or support for PCs running Windows 7 and Windows Server 2008 or SQL 2008. This means that computers running on Windows 7 will be more vulnerable to security risks and viruses. To avoid these risks, Microsoft recommends upgrading to Windows 10.
When Windows 7/2008 and SQL 2008 reaches their end of support on January 14, 2020, your computer/server will still function but Microsoft will no longer provide the following:
Technical support for any issues
Software updates
Security updates or fixes
While you could continue to use your PC or Server running Windows 7/2008 and/or SQL 2008, without continued software and security updates, your systems will be at greater risk for viruses and malware. At Keystroke, the security of our customers' data is a top priority, so to help customers safeguard their data, we strongly recommend that workstations/servers running Windows 7/2008, and databases using SQL 2008 be upgraded to newer versions of each.
Windows 7 should be upgraded to Windows 10
Windows Server 2008 should be upgraded to Windows Server 2012 (or higher)
SQL 2008 should be upgraded to SQL 2014
The best way to experience Windows 10 and Windows Server 2012 is on a new PC or Server. While it is possible to install the Windows upgrades on older hardware, it is not recommended. If you do not know which version of Windows you're running, Microsoft has instructions to help you find out: https://support.microsoft.com/en-ca/help/13443/windows-which-version-am-i-running
Act! Users take note
A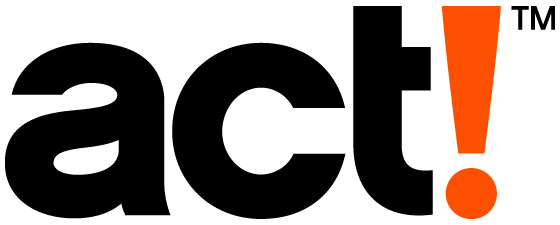 ct! users with versions of Act! v17 or older, should plan to upgrade to newer versions of Act! compatible with Windows 10 or SQL 2014 before this deprecation date of January 14th, 2020. Not only has Act! v17 been deprecated by Swiftpage, it is also no longer has a supported licensing system, meaning it cannot be activated. Please note:
Act! v18 or newer was certified to support Windows 10
Act! v17 or newer was certified to support SQL 2014
Act! 2013 or newer was certified to support Windows Server 2012
Act! users who have reliably upgraded their Act! versions over the last few years should verify which version of SQL they're running with Act!. If you ran an upgrade overtop of an existing version, Act! may have skipped over the SQL upgrade step and be using the old SQL 2008 Express with your new software, which will leave your data at risk. Using an unsupported version of SQL means the software holding all your data is vulnerable to hacks, infiltration, or corruption without ongoing software & security patches. To verify which version of SQL Express you're running, visit 
https://support.cch.com/kb/solution.aspx/sw1873
, or Act! users can run ACTDIAG from the Run Command window (Windows Key + R), and check the first screen that is displayed after this utility is launched (see illustration below).
Keystroke recommends you upgrade to a version of Act! that supports Windows 10/2012, and SQL 2014, which is Act! v18 or newer. As this version and v19 will both be unsupported by November 30th, 2019, we recommend Act! v20.1 at a minimum. Please contact
This email address is being protected from spambots. You need JavaScript enabled to view it.
for an upgrade quote, or click
HERE
to shop online.