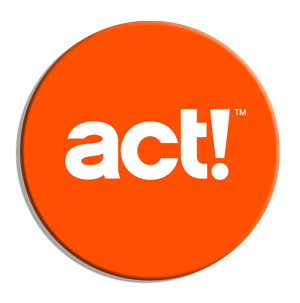 Have questions about Act! subscription?
Act! CRM
Prices & Packages
Choose from a range of affordable options that fit the needs of your business,
no matter where you are on your journey
On-premise only

Act! Pro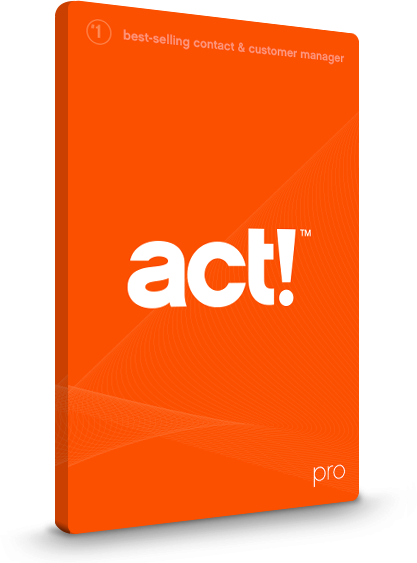 $

349

.95
per user (one-time)
Act! Pro is a customer relationship management desktop program used to keep track of client and prospect details in a single database that can be shared by up to ten users. Includes all the basic Act! features users have trusted for over 30-years.
* Product is scheduled to be deprecated on June 30th, 2020
On-premise only

Act! Pro
Features Include: 
Rich Contact Management
Calendar & Task List
Sales Pipeline Management
Groups & Companies
Notes & Histories
Reports
Office Integration
Document management
Advanced Searches
Unlimited customization
Field & contact level security
Supports up to 10 users
Compatible with Handheld Contact for mobile use
Support for custom tables (separate subscription required)
Act! Emarketing (separate subscription required)
Import, backup, and recovery features
SaaS Only

Act! Starter Edition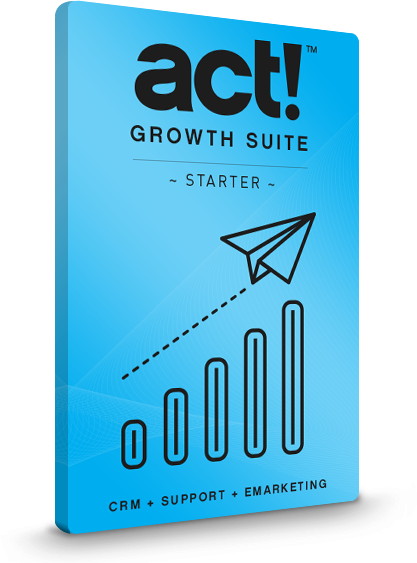 Basic SaaS CRM with eMarketing for businesses with simple needs that don't want or need any software to install, and want to be able to deploy fast & work from anywhere. Digital technical support.
SaaS Only

Act! Starter Edition
Features Include: 
Includes:
Act! 365 (SaaS product, no on-premise client)
Email Marketing (see tier breakdown below) with 10K monthly sends
Digital Swiftpage technical support only
Includes free online mobile client (coming soon)
Migration path to Act! CRM available if needed
Most Popular

Act! Growth Suite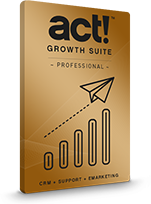 $50
$

25

.00
per month/per user
Desktop & Web enabled CRM with Marketing Automation is suitable for teams of any size that are looking to grow their business. Tiers include Professional, Premier, and Ultimate.
Most Popular

Act! Growth Suite
Features Include: 

Act! Premium CRM license (self-hosted)
Select Marketing Automation (see tier breakdown below) with monthly sends starting at 25K/month, outbound & inbound workflow (based on tier)
Drag-drop Editor & Advanced HTML Editor
Landing pages (based on tier)
Asset tracking (based on tier)
Graduated Swiftpage technical support (based on tier)
Promotional Pricing through March 2020 for eligible previous Act! customers
From entry-level to full-featured CRM, Act! has a solution that's right for your business. Choose Act! Premium or Act! Premium Plus solutions for an on-premise deployment, or in the Cloud for instant online access to Act! in a modern, secure Cloud environment—no IT needed, no hardware required, just an affordable subscription. With Act! Subscription, the choice is yours.
Act! Subscription details
A few important factors to consider with Act! subscription
Act! subscription totals (number of licenses) can be increased mid-term, and you will only be billed the prorated amount due until your next renewal date, at which time you will be billed the annual amount for your new subsctipion total
subscription totals can only be decreased at time of renewal
perpetual licensing is only available for purchase at time of renewal and the price is calculated as 2.5x the cost of an annual subscription. In other words, if you elected NOT to renew a $300 Act! Premium subscription, and purchase perpetual licensing for same, you would be required to pay $750 for the perputal fee, and be given a perpetual license key of the latest Act! version available. It is important to understand that while the core functions of the software would continue to work with the perpetual license, the following services would cease to be available once the subscription lapsed:

any WebAPI service including Insights, Outlook Connect, Dynamic Pipelines, and Zapier integration
Act! Marketing Automation
additional service pack updates
new product features and updates
technical support options with Swiftpage
any loyalty or quantity discounts would be forfeit, and be unavailable if you came back later to resubscribe

Act! Premium Cloud does not offer perpetual plans due to the ongoing hosting commitment
As of April 1st, 2019, Swiftpage discontinued the practice of offering quantity discounts on sales of 5+ seats. Legacy customers will continue to be grandfathered with their quantity discounts, but additional seat purchases would be purchased at their existing subscription rate, and additional purchases could not entitle them to further quantity discounts if they moved into a new pricing tier under the old quantity discount system.
No matter how you slice it, Act! Subscription squeezes more value out of your CRM dollar