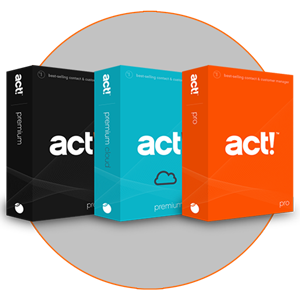 Do you have questions about Act! subscription?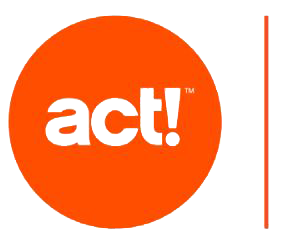 Act! Products & Pricing
With unrivalled deployment options, choose the right Act! for your business
Act! is the #1 best-selling  contact  manager for over 30 years. Designed to take the guesswork and complexity out of managing  customer relationships, Act! gives users a 360-degree view of their contacts and interaction  history, tightly coupled with simple yet powerful scheduling and emarketing tools. Act! enables users to determine the best next move more easily, then take action faster, so they focus more of their time on doing what matters most: attracting new customers  and growing their businesses.
SwiftPage offers four main subscriptions, and selecting the right one depends on your chosen deployment strategy, data complexity, and security needs. The following is a breakdown of those options: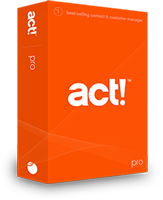 Perpetual Licensing (one time cost)
Act! Pro is a customer relationship management desktop program used to keep track of client and prospect details in a single database that can be shared by up to ten users. Includes all the basic Act! features users have trusted for over 30-years.
Host for $100 annually per user
(sync only)
Features Include:

Contact & Company table, Calendar & Task List, Opportunities, Groups, Notes, History, Document management, unlimited customization, field & contact level security, Advanced Searches, and Office integration. Compatible with Handheld Contact for mobile use.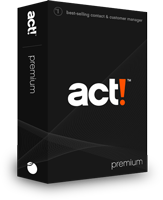 * Billed Annually *
Desktop & Web enabled CRM on subscription is suitable for teams of any size, that includes all the Act! features you've come to trust and rely on, plus new Web API features too. Get technical support, as well as compatibility & feature updates.
Host for $10/month per user
(sync & browse)
Features Include:

Same features as Pro, but supports 10+ users, publishing to the web, higher security features, Web API features like Insights Reporting, Dynamic Pipeline, Zapier integration, Technical support, and Act! Marketing Automation (AMA is a separate subscription)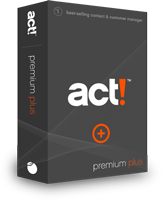 * Billed Annually *
Desktop & Web enabled CRM on subscription is suitable for teams of any size, that includes all Premium features, along with custom tables that support multiple databases.


Host for $10/month per user
(sync & browse)
Features Include:

Same features as Premium, but supports complex data sets with custom table manager, importable industry themes, and an advanced editor.

Special Bonus A Keystroke exclusive benefit is subscribers of Premium Plus get a free subscription to the Knowtifier - a powerful workflow automation tool.
While SwiftPage offers four subscription options, they also have a product for small teams called Act! Pro that's available for purchase. Act! Pro is unique lighter product without Web API integration, and is made for teams of ten or less that have lower security needs and do not require browser based access to their data.
To better udnerstand which product or subscription is right for you, we've provided a breakdown below of the five available Act! options. Please note only Act! Subscription includes technical support from Swiftpage, as well as ongoing updates & new features.
From entry-level to full-featured CRM, Act! has a solution that's right for your business. Choose Act! Premium or Act! Premium Plus solutions for an on-premise deployment, or in the Cloud for instant online access to Act! in a modern, secure Cloud environment—no IT needed, no hardware required, just an affordable subscription. With Act! Subscription, the choice is yours.
Act! Subscription details
A few important factors to consider with Act! subscription
Act! subscription totals (number of licenses) can be increased mid-term, and you will only be billed the prorated amount due until your next renewal date, at which time you will be billed the annual amount for your new subsctipion total
subscription totals can only be decreased at time of renewal
perpetual licensing is only available for purchase at time of renewal and the price is calculated as 2.5x the cost of an annual subscription. In other words, if you elected NOT to renew a $300 Act! Premium subscription, and purchase perpetual licensing for same, you would be required to pay $750 for the perputal fee, and be given a perpetual license key of the latest Act! version available. It is important to understand that while the core functions of the software would continue to work with the perpetual license, the following services would cease to be available once the subscription lapsed:

any WebAPI service including Insights, Outlook Connect, Dynamic Pipelines, and Zapier integration
Act! Marketing Automation
additional service pack updates
new product features and updates
technical support options with Swiftpage
any loyalty or quantity discounts would be forfeit, and be unavailable if you came back later to resubscribe

Act! Premium Cloud does not offer perpetual plans due to the ongoing hosting commitment
As of April 1st, 2019, Swiftpage discontinued the practice of offering quantity discounts on sales of 5+ seats. Legacy customers will continue to be grandfathered with their quantity discounts, but additional seat purchases would be purchased at their existing subscription rate, and additional purchases could not entitle them to further quantity discounts if they moved into a new pricing tier under the old quantity discount system.
No matter how you slice it, Act! Subscription squeezes more value out of your CRM dollar