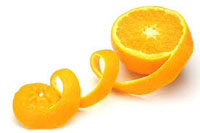 Did you know that more than half
the Act! upgrades since 2005 did NOT
require an upgrade in SQL?

A History of Act!
When Sage purchased Act! back 2005, one o their first objectives was to upgrade the database format from DBF to SQL. The initial iterations were built on SQL 2000, and then by 2007 they upgraded to SQL 2005. There have been two significant SQL upgrades sicne that time, and Act! has benefited from improved speed anf performance.
The version comparision chart provided below is a breakdown of how the product evolved since the migration to SQL format, with each version ushering in new features, fixes, and compatibility updates.
Amazon Alexa voice integration*: Ask for key Act! contact and calendar details, then sit back as Alexa tells you what you want to know
Act! Insight dashboards*: Guide decision-making with rich insights from interactive, graphical dashboards. See dynamic, visual snapshots of real-time metrics for sales productivity and performance, sales pipeline health, top
performing products, win/loss analysis, and more.
Fresh, new look: Experience a fresh, new look with visually stunning design updates consistent across Windows® and Web. Updates include a modern navbar, new big button menu design, contemporary icons, and more.
Optimized Act! emarketing workflow: Execute campaigns and track results in five newly designed, easy-to-follow views — Overview, Options, Create, Send, and Track with full-screen Call Lists.
Compatibility & usability improvements: Work with Act! on Chrome for Mac, plus benefit from numerous usability improvements that make Act! even better!
* Available with Premium Subscription Only


Sage Act! 2013 (no longer supported)
Sage Act! 2012 (no longer supported)
Sage Act! 2011 (no longer supported)
Sage Act! 2010 (no longer supported)
Sage Act! 2009 (no longer supported)
Sage Act! 2008 (no longer supported)
Sage Act! 2007 (no longer supported)
Sage Act! 2005 (no longer supported)
Completely re-written & upgraded to run with SQL2000 from Foxpro
Multi-select values
Customizable drop-downs
Rich text formatting
Attach documents to activities, notes, and history
Groups with dynamic group membership
Company records
Multiple calendar views
Opportunity list view
Instant quotes using supported versions of Microsoft Excel and Word
Sample sales processes
Graphical sales pipeline
Preformatted reports
Export to Excel
Query-based sync
Sage Act! 2006 (no longer supported)