When using Act! Premium Mobile, you will some times encounter an error message like the one below (see the orange box in the illustration under "Step #2), that advises you to "Disable Private Browsing. This often takes place after a major update to your IOS device's operating system, where some of the browser settings get reset.
The private browsing feature is something that you will find in every popular browser that you use on your computer. It is also found in the Safari browser on your iPhone or iPad, and is a great way to browse sites that you do not want to appear in your browser history.
Turn Off Safari Private Browsing in iOS 7 or higher
This tutorial is specifically for an iPhone running iOS 7 or higher, and is for the Safari browser only. If you are using a different browser, such as Chrome, then you will need to turn off private browsing within that app instead. Turning off private browsing in Safari will not turn off private browsing in other browsers. 
 
Step 1: Launch the Safari browser (see circled icon below).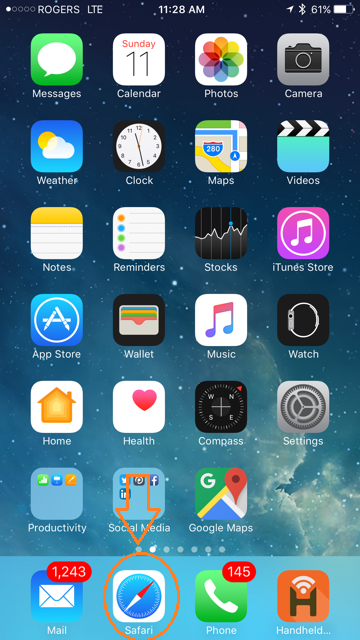 Step 2: Tap the Tabs icon at the bottom-right corner of the screen. If you do not see the menu bar with the Tabs icon, scroll up on the page until it appears (see orange circle at the bottom right of the illustration below).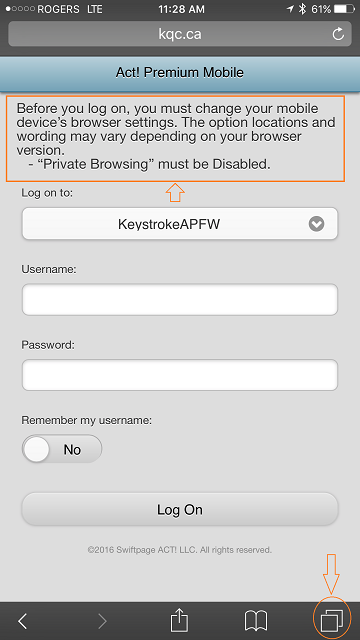 Step 3: Tap the Private button at the bottom-left corner of the screen, circled in the illustration below..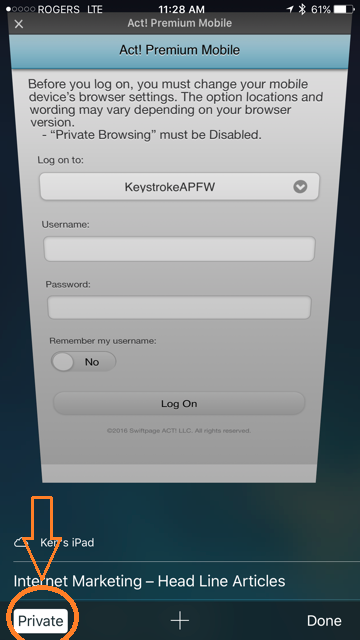 Step 4: Choose whether you want to keep all of your tabs open or close them to exit your private browsing session on the iPhone.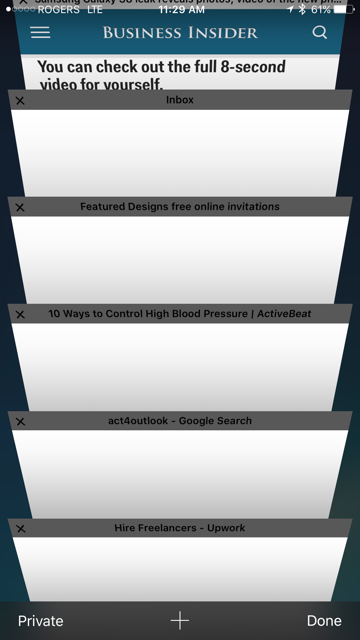 Outcome: After your Safari browser closed, launch it again and return to the site of your Act! Premium Mobile URL, and what it display properly without the error message above. You will now be able to login into your Act! database.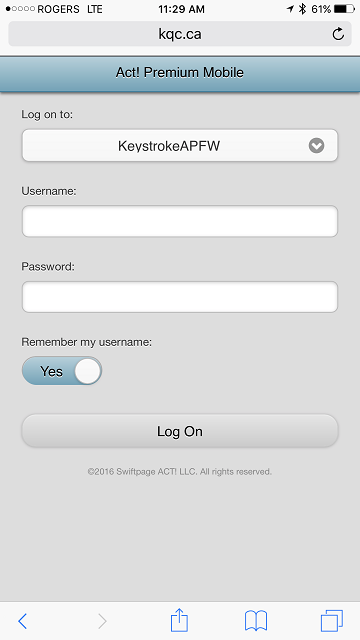 ---