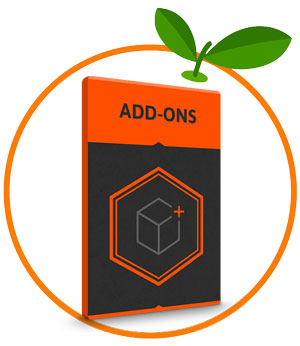 Our Mission Statement
"To inspire & support our client's ongoing success through quality business solutions."
Have questions about what Act! add-ons are best for your business?
Nos Produits
 Trust the Team that produced the Top Selling Add-ons of all time
En tant que plus important revendeur de Act! dans le monde, on nous demande souvent de personnaliser les solutions Act! lorsqu'il ne fait pas le travail en sortant de la boîte. Ces solutions se sont étendu de simples intégrations, vers des applications à part entière fonctionnant avec Act! pour améliorer l'expérience des utilisateurs

La majorité de nos clients reconnaissent Handheld Contact comme étant la meilleure application mobile pour Act!. Handheld Contact place vos données de Act! où vous en avez besoin, soit au bout de vos doigts, en tout temps. De plus, accompagnant la puissance de Handheld Contact, Keystroke a développé les automatisations et plusieurs solutions pour les marchés verticaux.
Ce qui suit représente une courte liste de nos produits « Act4 » les plus populaires :
Software Development
Not all customers Act! integration needs are the same, and frequently we're called upon to develop an application tailor made to suit one business's unique requirements. 
The development team at Keystroke has years of experience developing custom Windows & Web applictions for Act!, when the core product does not fit exactly as needed. The projects can range from custom crystal reports, to macro buttons, to full-fledge applications that run within Act!, and are tailor-made for a specific business's needs. Whatever the case, Keystroke has the developers to deliver a solution for you.
Act! add-on development allows you to customize the Act! application precisely how you need it, with feature and security options not otherwise available within Act! for Web or Windows
SDK & WebAPI Development
Our extensive knowledge of the Actcessories available can help you save time and money. We own the Act! Add-on Store, and therefore have unparalleled knowledge of th add-on market.
Advanced custom table development and scripting can double the value of the Act! application.