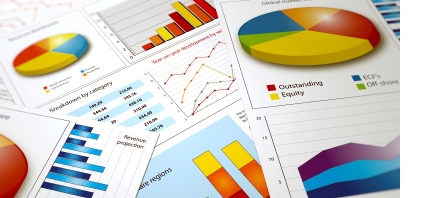 Using Topline Results custom tables dramatically increases the capability of Act!, and actually makes it a much more valuable application

Topline Results Productivity Tools
The following items are listed for information purposes only, and do not reflect any current promotional pricing that may be available. All of these products are available in our online shopping cart, which can be accessed from the top menu bar. Or you can simply click...
Expand the functionality of ACT! with custom tables for tracking customer service, support, projects, manufacturing and more. TopLine Designer allows you to add custom tabs at the contact, company, group or opportunity level - quickly customizing ACT! with specific industry and management solutions. 
TopLine Designer includes templates for industries such as real estate, healthcare and financial management along with general management solutions such as contracts, equipment and event planning.
 
ACT! for Web functionality
Advanced data import module

TopLine

snippets for workflow automation
Advanced customer service and project management modules
Integration with

TopLine

Dash for advanced reporting
Advanced Microsoft Word integration and merging
Inline view of custom tables inside ACT! layout
Integrated with

TopLine

Alerts for automated custom-table imports (requires additional purchase)
Downloads: (30 Day Free Trial)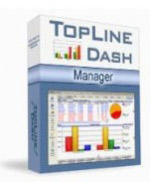 Powerful and highly flexible, TopLine Dash is the easy-to-use real-time reporting tool for ACT!. Choose from Personal or Manager editions to view data for yourself or for all of your ACT! users on one screen within the ACT! application. Monitor sales performance, build exception reports and uncover opportunities.
Work effectively
Centralize and organize all key activities, opportunities, histories, notes, custom tables, companies and contacts in one view.
Manage your database - Realign territories.  Reschedule multiple activities or opportunities at once.
Communicate faster by emailing one or more histories directly from the dashboard.
Create follow-up activities from your pipeline list. 
Analyze insightfully
Compare, analyze and drill down on activities, histories, opportunities, custom tables, products and queries or graphs.
Monitor and quantify sales performance with key performance indicator (

KPI

) statistics. Calculate sum and average.
Easily create multiple-table queries with SQL statement auto-generation.
Build exception reports and identify neglected accounts.
Set targets for activity and opportunity levels to identify gaps and adjust sales plans.
Choose from many templates and easily customize your own dashboards using our Dashboard Wizard.  Drag and drop panels and fields. 
Report instantly
Share your dashboard as a report in PDF format.
Export any list to MS Excel.
Use

TopLine

Dash Alerts bundle to automate your dashboard reporting.
Downloads (30 Day Free Trial)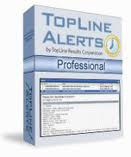 TopLine Alerts is a notification program for ACT! Win/Web. Alerts monitors activities and opportunities in your ACT! database and sends customized email notifications. TopLineAlerts is designed to be installed on the server where ACT! resides, but will also work on an individual workstation. Only one license of TopLine Alerts is needed to alert every user in the master database. TopLine Alerts automates the report process, saving you time and administrative resources.
 
TopLine

Alerts Professional works for ONE ACT! database only.

TopLine

Alerts Enterprise works across MULTIPLE ACT! databases.
Receive customized email notifications based on activity, history, opportunity or query conditions.
Receive synchronization reports.
Receive automated dashboard reports (pipeline, call reports, exception reports and more). Requires purchase of

TopLine

Dash.
Integrated with

TopLine

Designer for automated custom-table imports in ACT!. Requires purchase of

TopLine

Designer.
Schedule regular database back-ups and auto-delete previous back-ups.  Receive alerts on back-up failures.
Downloads (30 Day Free Trial)
This website is owned by Keystroke Quality Computing Inc.. Keystroke is independent from

Topline

Results and is not authorized to make any statement, representation or warranties or grant any license or permission on behalf of

Topline

Results regarding any product, service or website content. Certain materials made available on or through this website are owned by Swiftpage and cannot be used without the prior written permission of Swiftpage. All other trademarks are property of their respective owners.