OrangeCare annual support plans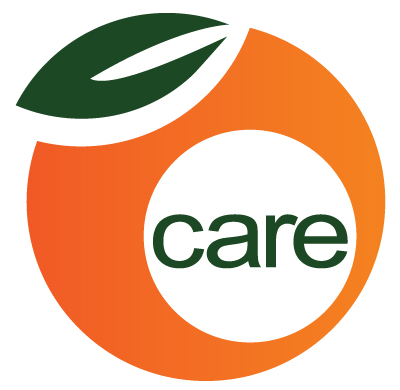 Have questions about our OrangeCare support plans?
OrangeCare annual support plans are truly "Apeeling"
In April 2014 Keystroke launched our "Annual Support Plans" (ASP) for customers looking for ongoing Act! support with greater cost certainty than they'd have with the traditional "pay as you play" service.
In 2016 these annual support plans evolved into what we now call "Orange Care", which represents a better value for the customers, and whose pricing is more in line with their needs.
These programs have been a great success, and we think this is partly due the expansion and upgrading of our support team. We have also added so many perks to the Orange Care program the last two years we thought it would be useful to provide an update on the contents of the support packages available.

OrangeCare Premium Support Plans
OrangeCare Support Benefits include:
12 months of unlimited Level 1&2 phone and email support (up to 30 minutes per subscriber/per day). Support is defined as phone or email help with troubleshooting error messages occurring with installation, upgrades, application configuration, basic usability and basic functionality.
Keystroke boasts the biggest and best Act! support team in the industry, with coast to coast support that is available from 9AM - 8PM EST Monday through Friday. Due to our offices being located in both Canada and the United States, we're frequently open when one of the two countries is celebrating a national holiday.
All phone calls are toll-free across North America by dialing 1-833-ACT-BOLD or 1-800-857-0558.
Unlike with Swiftpage Support, OrangeCare includes setup and support of our Actcessories (including HHC, Act4, 4Act!, Knowtifier, and any other add-ons we make or support), as well, ensuring your entire Act! eco-system is covered.
Must be on an Act! Premium Subscription plan, be an active hosting subscriber with Keystroke, or have five or more seats of supported perpetual Act! licensing. The initial Orange Care contract must be bundled with a VIP contract, but is not required with on-time renewal.
OrangeCare includes Level 1 & 2 Technical Support
Keystroke employs Act4support to ensure our customers receive the fastest, most accountable support experience available

What Orange Care does NOT cover
Orange Care is exclusive of Level 3 support, which is involves more complex work such as repairs, migrations, imports/exports, conversions, report building, and advanced troubleshooting
Orange Care does NOT include consulting services such as training, development, customization, project work, or business consulting.
Service that is beyond the scope of Orange Care or in excess of the daily support allotment will require a VIP Plan in place, from which the additional time would be deducted. In the event of such overages or upcharges, Orange Care subscribers will be advised in advance.
Act! Training Units included at no extra charge
Get up and running quickly, while getting the most out of your Act! solution. This training is excellent for companies starting with Act! or their new employees joining in the future. These classes can be taken as often as desired during the annual subscription period (2 hour class duration), and classes will be available for both the Windows and Web platforms. Important to register to the Desktop or Web user training session depending on how you use Act!
OrangeCare covers Handheld Contact support too
MobileCare for Handheld Contact costs $120/account/year, but with OrangeCare Premium Support you get MobileCare for HHC at no extra cost. As Keystroke owns Handheld Contact, all the premium technical support staff at HHC are also available for Keystroke customers, so you get two support plans for the price of one.
Additionally, all our certified Act! Consultants receive extra HHC training to support our regular Act! customers looking to complete their CRM experience with the best mobile solution for Act! on the market - Handheld Contact.
Swiftpage vs Keystroke Support plans
Orange Care is priced for everyone!
Costs are simple.

user totals are calculated by the number of Act! licenses for the account (named users)

additional Act! licenses purchased mid-term will require an Orange Care top up that is prorated to end of the license susbcription term.
OrangeCare can be added to an account and prorated to align with either your Act! subscription or hosting contract.
With a $25 ATU and $120 MobileCare included at no extra charge with OrangeCare Premium Support Plans, this is a value no Act! team can do without.