This month's special is geared towards the hard working professionals in the industries of wealth management, mortgages, insurance, and real estate. As a special promotion for them, Keystroke is bundling all new Act! CRM subscriptions with free licensing of our Act4 vertical products, namely Act4wealth, Act4mortgages, Act4insurance, and Act4realty.
Each one of these program would normally cost $100-150 USD per perpetual license, but this month they're being bundled free of charge with each new Act! subscription placed through Keystroke. More important than the savings, though, is the peace of mind you'll have knowing that your database will be customized and ready to work for your industry faster than you could have ever though possible.
Consider the following features included with each of these powerful Act! add-ons (click the thumbnails below to enlarge):
Features:
Importing Financial Data: Track client financial and insurance data from different carriers with a click of a button (A4W & A4I))
Compliance & Tracking: Record all of your client interactions and generate a summary report. (A4W & A4I))
Service Matrix: Segment your client types (A,B,C,D) and pre-populate a list of services each client type receives (A4W & A4I))
Multiple insurance schemas available to track PnC, Life & Disability, and Group Insurance (A4I))
QuickNotes: With a single click create consistency and save time with pre-populated activity notes (A4W, A4M, A4R, & A4I)
White Board: Throw away your post-it-notes and use our virtual white board  (A4W, A4M, A4R, & A4I)
Personal, Household and Business tabs: Automatic household greeting field  (A4W, A4M, A4R, & A4I)
Mortgage Calculator and Mortgage Dashboard  (A4M)
Custom Data Tables for Mortgages, Properties, and Applicants (A4M)
Quickly calculate mortgage payments and loan amounts with the click of a button.  (A4M)
Separate calculations for USA and Canadian mortgages are available. (A4M)
Customizable: Unlike other industry add-ons, Act4 products are fully customizable  (A4W, A4M, A4R, & A4I)

Read more at: 

If you've been looking to take your professional services business to the next level with the power of Act! CRM and the industry insights of our popular Act4 vertical products, September is the month to Act!. With savings of up to $150 per license, there has never been a better time to save. 
Call 1-833-ACT-BOLD, or email This email address is being protected from spambots. You need JavaScript enabled to view it. to schedule a demo.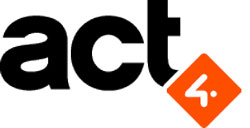 Please note:
Tables4act or Act! Premium Plus is required to be purchased separately (A4W, A4M, & A4I)
support assistance required for deploying into existing databases  (A4W, A4M, A4R, & A4I)
some features not available in Web
---