Swiftpage emarketing (SPEM)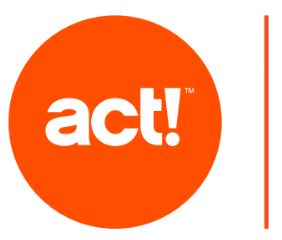 Swiftpage emarketing
Trusted emarketing integrated with Act!
Swiftpage emarketing is being discontinued
On March 31st, 2019 support and sales of Swiftpage emarketing will be ending. One June 30th, 2019 the service will be terminated altogether. If you are a current susbcriber of SPEM, Keystroke strongly encourages you to look at MailManager4act, Act! emarketing, and/or Act! Marketing Automation
.
Build Your Business with Swiftpage E-marketing
Build your business using Swiftpage E-marketing (SEM), a cloud-based e-mail marketing service that enables you to execute sophisticated campaigns, while leveraging and building on your existing ACT! data.
With SEM, you can do so much more than simply send e-mails and track open rates. It's about knowing your customers. Capture leads with Web forms on your Website, nurture those prospects automatically with Drip Marketing plans, and quickly identify your hottest leads using a ranked call list that tells you which prospects are most interested—right from the contact record in ACT!. Plus, SEM takes care of all your CanSpam requirements by managing the opt-out lists themselves, sending you reports for same, ensuring your contact information is included in all broadcasts, and most importantly not subjecting your email servers to potential blacklisting.
Jump start your campaigns and build longer-lasting, more profitable business relationships with SEM.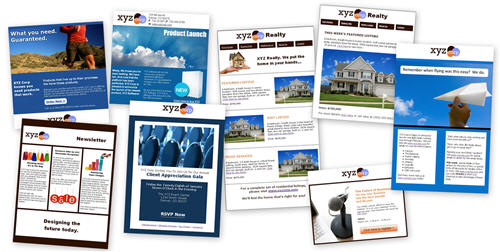 SEND professional, eye-catching emails.
Create professional, eye-catching emails from one of the many impactful templates available. Easily customize your emails with your business's color scheme and logo, then use the design to develop landing pages for easy execution of cohesive, integrated marketing campaigns.
When your campaigns are completed, send emails directly from your ACT! database to any combination of contacts, lookups, groups, and companies. Vastly expand your audience using social sharing features and automatically post your email to your Facebook®, Twitter® and LinkedIn® pages. Ask your recipients to help spread your message to their social networks by adding social media sharing to your email footer.
GROW your contact list.
Surveys and web forms can automatically gather info about your contacts and help you get new contacts. Because Swiftpage E-Marketing seamlessly integrates with ACT!, it makes growing your contact list easy.
Surveys can help you better understand your customers and collect info like email addresses, preferences, customer satisfaction, phone numbers, and event registrations. Simply include a survey link within your emails and ask your customers to add their information, then pick the fields you want added to ACT! and watch the information funnel back into your ACT! database. This valuable information will help you better understand and reach your contacts.
Web forms also help you gain valuable information. Visitors to your website can fill out a Swiftpage E-marketing embedded web form to request more information and you can obtain their contact information. These sign-up details can be transferred into ACT! and a new contact is created.

MEASURE the effectiveness of your emails.
Find out exactly what happened after your email was sent, including open rates, clicks, bounces, opt-outs, and more in easy-to-analyze graphs and detailed reports. Use learnings to continuously hone your messages. These results can also be recorded in ACT! history so you can make sure future communications reach the right people.
FOCUS on the hottest sales leads.
Save time meticulously analyzing your reports and instead zero in on the hottest leads with the Swiftpage E-marketing call list. As your contacts open and click on your emails, Swiftpage E-marketing assigns a score to each contact based on the actions they took with those emails. You can see a ranked, qualified list of who you should follow up with first—viewable right from the contact record in ACT!.
NURTURE prospects with Drip Marketing.
Reach the right people at the right time with Drip Marketing1 campaigns. Drip Marketing uses smart technology to send targeted messages to your contacts based on how they've responded to previous emails according to your records in ACT!. Simply set up a series of messages so they receive only timely and relevant communications. Each campaign can include a variety of communication types from email to telemarketing, and postcard stages. ACT! lets you easily load contacts into your Drip Marketing campaign or sync to an existing group, or even add contacts automatically to a campaign after they complete a survey.
Email Marketing Plan Options
Grow your business with email marketing campaigns, because e-marketing makes it easy for you to regularly communicate with your contacts. Offer discounts to drive sales, wish customers Happy Birthday, invite prospects to an event or webcast, and make special announcements about a new location or staff member. Choose the email marketing Team or Pro plans to reap the benefits of all the email features included in the Basic and Entry plans, plus the prioritized call list to streamline your follow-up; scheduled sending for up to 60 days in advance; and the ability to add multiple users to your account to ensure familiarity in sender names.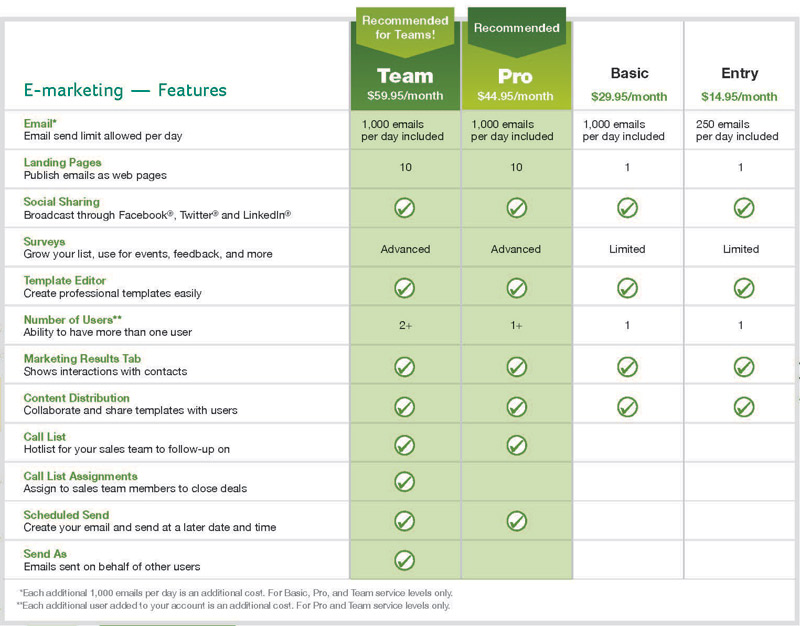 Drip Marketing Plan Options




Setting up an Act! E-marketing Account
Setting Up an Account – Step 1
ACT! includes several integration capabilities that allow you to extend the functionality of the program by integrating it with local applications like Microsoft Outlook, web applications like Google Gmail and web services such as E-marketing for ACT!. To take advantage of online services, you must first create a Sage Connected Services for ACT! account. Watch this video to learn how to sign up for a free trial, and create a ACT Connected Services for ACT! account.


Creating an Email Campaign – Step 2
If you have a product or service to sell, you can use ACT E-marketing for ACT! to create professional looking email templates and deliver them to targeted prospects from your contact database or even external list sources. Watch this video to learn how to create and execute an E-marketing campaign using templates.
This website is owned by Keystroke Quality Computing Inc.. Keystroke is independent from SwiftPage and is not authorized to make any statement, representation or warranties or grant any license or permission on behalf of SwiftPage regarding any product, service or website content. Certain materials made available on or through this website are owned by SwiftPage and cannot be used without the prior written permission of SwiftPage. All other trademarks are property of their respective owners.