Act! v19 has arrived! What's new with this release?
<Updated in May 2017>
Act! v19 brings a host of compatibility and productivity enhancements, new Act! emarketing administrative features, while enhancing the capability of Act! Premium for Web to include features previously only available in the Windows version.
Extend the power of Act! and streamline efficiency with an all-new web API platform that allows for meaningful connections to business productivity tools, and stay up-to-date with the newest features available for Act! with flexible subscription plans – now including expert technical support.


New Act! features include the following:
* Available with Premium Subscription Only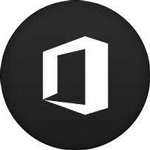 Compatible with 64-bit versions of Microsoft Office
Work with the Microsoft® products you rely on every day, because Act! is now compatible with 64-­bit editions of Microsoft Office 2016, 2013, and 2010. No need to downgrade to the 32-bit version of Office anymore as now you can merge to MS Word, export to MS Excel, and integrate with MS Outlook with your 64-bit version of Office.
Alos includes native support for Click-to-Run variants of Microsoft Office 2010, 2013, and 2016 for Windows.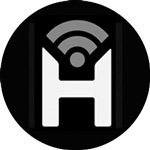 Handheld Contact available on Act.com
Long recognized as the leading mobile solution for Act!, Handheld Contact is now available with Act! at Act.com. The synergy between these two products is well knowm, but making them available together allows customers to align their subscriptions on one annual bill for added convenience.
Handheld Contact for Act! makes it simple to go mobile with the power to wirelessly access and manage your Act!™ Contacts, Calendar, Activities, and more right on your mobile device – even if you have no Internet connection. Unlike Act! Companion, Handheld Contact works with both Act! Pro and Act! Premium.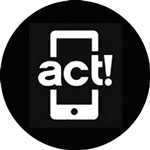 Act! Companion mobile app*
(Available on Act! Premium Subscription only)
Stay connected to key Act! Premium details when on the move with Act! Companion — a native mobile app designed for your iPhone® or Android™. t! Companion
Get alerts for upcoming activities
Easily capture notes during meetings
Email or call your Act! Premium contacts from the app
Do work in a social way with @mentions and simple text updates
Best part, intelligent notifications sent directly to the home screen of your phone keep you on task and on time
With Act! 19.1 (February 2017), capture details on the spot and easily associate history to Act! Premium contacts and other users with @ mentions.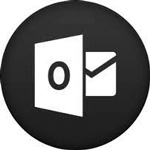 Act! Premium Contact Link for use with Outlook*
(Available on Act! Premium Subscription only)
Streamline your workflow between Act! Premium and Outlook® with Act! Premium Contact Link.
Create new Act! Premium contacts or edit existing contacts
View and interact with the details of past activities, or create and schedule new activities with your contacts
Attach the text of an Outlook email to your contacts
Do it all from within Outlook!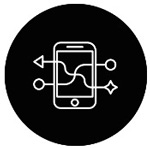 Web API-based connections available through Act! Connect Link*
(Available on Act! Premium Subscription only)
Act! Connect
puts integration with at your fingertips! Quickly and easily set up connections between Act! and Act! Premium Contact Link (above). Plus you can now link Act! to hundreds of popular business apps like Google Contacts, SurveyMonkey, and Wufoo to automate the tedious tasks in your workflow. Enrich your Act! data and trigger actions that save time and accelerate your sales and marketing efforts.
With Act! 19.1 (February 2017), Act! Connect included connections with BigCommerce, Ecwid, Etsy, Shopfy, Volusion, and WooCommerce. When customers transact via your online store, you can view the order ID, quantity and price of items ordered, and order total on the Contact Record. Use those details to have informed sales conversations and send targeted marketing campaigns.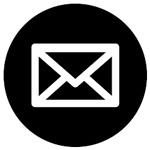 Act! Emarketing performance improvements
Act! Emarketing performance improvements - including campaigns send up to 5 times faster and additional campaign management enhancements
Get instant feedback on your current Act! emarketing service level before sending email campaigns.
Quickly and easily see email campaign history for a given contact.
Don't worry about accidental sends! A send confirmation dialog will now check to make sure you're ready to send an email campaign.
Enhanced send email campaign dialog
See live details about your contact limit, usage this month, and new recipients.
Campaign history overwrite creates and updates one history entry.
Prevent campaign "sends over limit", as AEM now p

rovides instant feedback on send limits to help Act! emarketing users manage their campaigns and service level more effectively.

The Send Email Campaign dialog displays live details of the customer's contact limit, usage this month, and the new recipients in the selected campaign.

Prevents sending of campaigns that exceed the monthly contact send limit.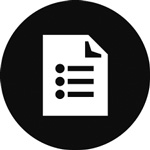 30+ refreshed standard reports
Now with more relevant fields, plus improved default filters and sort orders to help you get the information you need quickly.
Additionally, consistent field references and data formatting make reports easier to customise. Plus a new "REP2" file type ensures existing custom reports stay safe.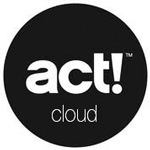 Enhanced parity between Act for Windows & Act for Web
The feature gap between the Web and Windows versions of Act! continues to shrink as now new features previously only available in Windows®, now are in the Cloud version, including scan for Duplicates, formatting toolbar in layout designer, and Opportunity enhancements like the ability to manage products and processes are now available through the Cloud version of Act!.
This trend builds upon progress made in previous editions where functions like layout design, cutting RDB's, and managing sync sets were added to the CLoud feature set.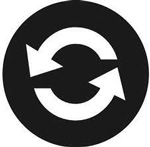 Additional Updates
Updates included in Act! 19.2 (May 2017)
The following are proposed improvements planned for Act! v19.2 scheduled for release in late May 2017. Until the actual publishing date, please note that these are "proposed" changes only, and Swiftpage reserves the right to add or subtract features from this service as needs permit.
UX/Functionality

- New web client text (RTF) controls
- AEM view usability improvements

Compatibility
- SQL Server 2016 and Windows Server 2016
- Improved support for Chrome for Mac

Under the hood
- update to InstallShiled 2016
- Sync Server Improvements for APC
- New Non-subscriber, Pro, APC (paid) Welcome pages

Connections

- Improved Web API
- Act! Companion
- Create/edit contacts, schedule activities and tasks from the activity view
- Notification Settings

Quality
- Chrome refresh improvements
- Improved Office integration
- Improved mail merge in Act! Premium Cloud
- Fixes to social updates in Web Info tab