Have questions about the Opt-in Manager?
Want an effective mail merge tool for Act!?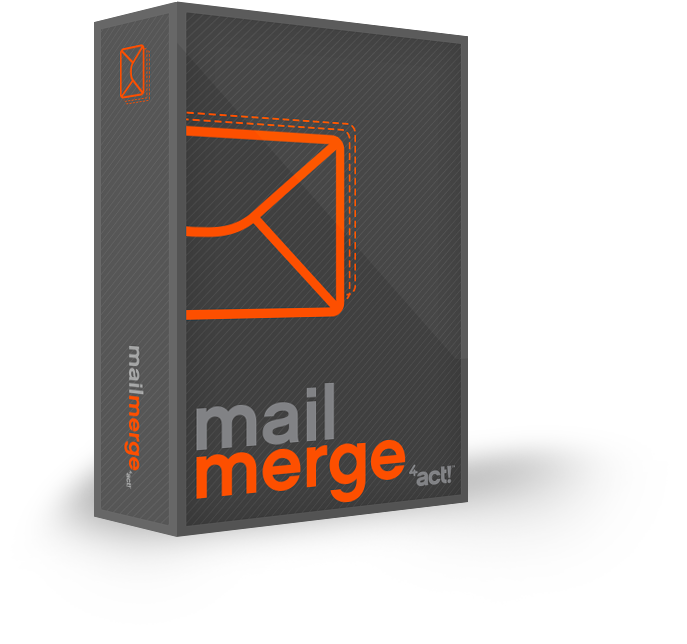 Produce and send beautiful HTML emails from within Act! using Mailmerge4Act!. Learn more
HERE
.
Opt-In Manager helps keep your business in compliance
The Opt-in Manager is a software application & online service that takes only a couple of minutes to setup before you can be broadcasting your pre-written opt-in request emails to all your contacts in quickly and easily. No HTML, merge mail, or Outlook experience required!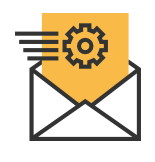 Setup steps are as follows:
Install and activate software
Enter your email settings into the software.
Opt-in Managercreates the one field and pull-down menu required in your Act! database
Review and edit the sample opt-in consent letter.
Register your account online where your contacts response will be stored.
Send the email with a click of a button
Click the Opt-In Manager sync button to update your database with the online consents provided by your contacts.
Rinse, repeat.
Once Opt-In Manager updates your database to reflect your contact's opt-in permissions, you can create your new marketing groups within Act! that includes this consent, and be confident you've exercised due diligence in complying with GDPR and CASL.
Features include:
Windows app allows you to prepare, edit and send your opt-in request to your Act! lookup. As you send, it will also prompt you to select current contact, current lookup, or all contacts
Both the send request and your contact's response to it are recorded in Act! in a manner that verifies the authenticity of the permission
The software allows you to generate a unique online link for any contact in your database. This allows you to reply to an email with a contact's unique link, thus simplifying the process
Sync the online results with your database at the click of button, and get a report on how many contacts were updated
Customize your online opt-in request page with your own branding and message
Please note, Keystroke is not qualified to offer legal advice, so each person is responsible for ascertaining their own CASL & GDPR compliance requirements.
Watch Opt-In Manager Product Demo
Optin-Manager includes the following features:
Delivers your opt-in email request
Opt-In Manage uses your existing mail servers to easily deliver pre-written opt-in request emails to your contacts and customers
Built-in online survey service to capture responses
We keep it simple by offering you a unique weblink where your customers can quickly and easily record their consent to receive email from you. For those that wish to decline, that option is available, as well. It's not only simple, it's in compliance with GDPR or CASL rules.
Sync the data captured online with your Act! database
Whether you're looking to capture tens, hundreds, or thousands of customer consents to receive your email, Opt-In Manage syncs these responses back to your database quickly and easily. The synchronization process takes a second to launch, and you just watch the progress bar work as your database is updated with their responses. It's that easy
CASL lets you generate unique opt-in links for your customers
Whether you want to send the opt-in request by formatted email, or simply reply to a customers email with a unique link for them to gran you permission, Act4CASL can help. It's all about saving time and being legally accountable.
Use Act4outlook for even more time savings with CASL & GDPR
Act4outlook allows you to select one or more emails in Outlook, and then do a lookup in Act! for the contacts associated with those emails. This dramatically speeds up your response to Opt-In requests. Act4outlook is only $35.95 more!, and provides incredibly powerful Act/Outlook integration.
Rinse & Repeat
Keep your subscription active to manage your ongoing compliance with CASL. As you add more contacts to your database, use Act4CASL to update only the unsolicited contacts to ensure you collect as many consents as posisble.
Frequently Asked Questions
The Opt-In Manager can provide many answers, but also generate many questions on applicable legislation, acceptable conduct, best practices, and general emarketing issues. While we don't offer legal advice, the following represents a list of our most frequently asked questions on the Opt-In Manager.
Is the Op-in manager a one-time purchase or a subscription?


The Opt-In Manager is a subscription because it requires our servers to capture and sync your data on an ongoing basis. Changes that occur to your database are permanent, and will remain if you let your subscription lapse, but no further updates will be available after that.

How is it licensed? Per activation or per user?
All our new subscription licensing is based on a per user/database system. In other words, if you have one user who needs to install it on several machines, only one license is needed. If, however, more than one user needs to use it, or if the application is needed to be run on multiple database (databases that sync with each other are considered one database), then extra licensing will be needed for those additional users and/or databases.
How is it different than our similar product introduced in 2014 called Act4CASL.
Opt-In Manager allows you to edit your email template, generate unique contact links for Opt-ins, includes additional delivery options, and has better support for browser based emails services.
Isn't the opt-in request email a violation of GDPR?
To be 100% safe, we strongly recommend users send the recipients these opt-in requests before May 25th. That said, emails requesting such permission, provided it doesn't include any advertising, is generally deemed as an attempt at compliance. These emails must not be promoting other products or services while making such a request. As we're not lawyers, we encourage everyone to seek independent legal advice on the matter.
Do I still need an email service provider if I use Opt-In Manager?
Yes, Opt-In Manager needs to be configured with your email settings in order to deliver the email. Services like SendGrid and others can offer an alternative. As Opt-In Manager was designed to deliver to your "Lookups" in Act!, we encourage you to send out your opt-in requests in smaller batches.
Does Opt-In Manager use Outlook to send the emails? And if not, will these emails be attached to History?
No, the Opt-In Manager has no reliance on Outlook to send emails, but the History will be recorded in Act!.
Will sending emails this way blacklist me with my email service provider?
Difficult to say without knowing the quantity of emails being sent, but Gmail for example has a 1000/day email limit, and this cannot be circumvented. That said, recently the Opt-In Manager added the ability to configure the emails to be sent in batches, as well as the interval between each email and each batch.
Do I need Opt-In Manager if a customers gives me verbal permission to email?
Absolutely. GDPR puts the burden of proof on the sender to establish they have consent. Recording verbal consent will obviously be weak in the face of a complaint from someone that provided such permission. Opt-In Manager records the date, time, and the unique transaction code of the consent. Unlike our previous Act4CASL tool, Opt-In Manager does NOT record the IP address of those providing it.
Isn't it enough that I provide an opt-out option with my emails?
No, the opt-out option is a provision of the CANSPAM Act of 2003 in the United States. GDPR and CASL requires an opt-in permission from your recipients.
My contact has done business with us, and requested information from our business in the past, surely that constitutes "consent"?
Perhaps not, as that is considered "implied" consent, which has fixed durations depending on how the implied consent was provided. GDPR is much more restrictive than CASL, and covers a wider range of privacy issues, so it's safe to say that if such "implied" consent is insufficient for CASL, it won't jive with GDPR.

Purchase Notes & System Requirements
All Pricing listed in USD
Price is based on per installation
Compatible with Act! v16 or higher (sold separately)
Internet Explorer 10+, or recent versions of Chrome or Firefox
PRICE:
$199.95/year
Please note:
The Opt-In Manager is a subscription because it requires our servers to capture and sync your data on an ongoing basis. Changes that occur to your database are permanent, and will remain if you let your subscription lapse, but no further updates will be available after that.
The Opt-In Manager by itself does not make you compliant with different Anti-Spam, but is merely one time-saving tool that is effective in harvesting opt-in consents from your contacts in Act! CRM.