Act! Support vs. Keystroke Support Services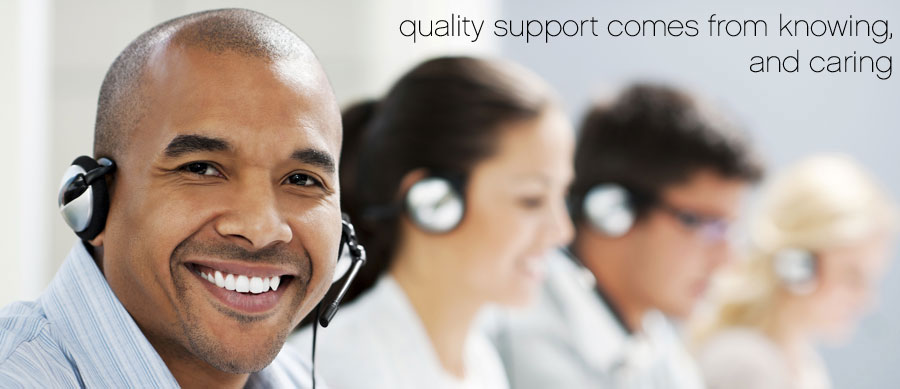 Understand the differences between Swiftpage & Keystroke support.
Swiftpage Statement on Support Services Included and Excluded with Act! Support
Act! customers are our top priority and the lifeline of our organization. We consistently operate with our customers' best interests in mind and offer professional assistance — through online self-service options, world-class phone support, and an extensive network of business partners, certified consultants, and authorized training centers.
The Act! Support and Services team delivers an innovative advisory approach to help ACT! customers better utilize and derive more value from Act! solutions. In addition to answering questions and resolving technical concerns.
SwiftPage proactively offers valuable advice on using Act! solutions to their fullest potential – helping customers realize a higher return on investment by:
Gaining greater insight into business activities
Operating business more effectively by maximizing the capabilities of Act! solutions to improve business processes
Improving business efficiency by leveraging Act! solutions to reduce the time, resources, effort, and cost of operations
Act! Support plans provide customers with access to a variety of valuable services, such as:
Optimizing the effectiveness and efficiency of Act! solutions to achieve business results
Troubleshooting or resolving technical and non-technical issues that may be encountered during Act! software installation or use
Identifying and recommending where additional product training would be of value
Determining the need and referring appropriate resource(s) to assist with non-Act! issues
Accessing Live Chat – Connect with a Act! Support team member in real-time. Online chat support is an excellent choice for "quick questions" and lower-complexity issues.
Taking advantage of multiple Act! self-service support resources with access to:

Knowledge Management – The Act! Customer Support team is dedicated to empowering customers to easily find solutions, 24x7. Benefit from industry-standard Knowledge-Centered Support best practices that focus on rapid creation and sharing of knowledge from our Act! collective experiences
Social Communities – Available 24x7, product support forums are an excellent place to search for solutions, ask questions, get answers, and share knowledge and experience.
Web – Create Support cases online – Great for non-urgent support issues, after utilizing other self-service options
Our goal is to ensure that our customers receive exceptional service from the best resource available to answer questions quickly and accurately. We work to resolve our customers' Act! product-specific questions and concerns; however, when customers are experiencing issues outside the scope of Act! products, we will refer customers to the appropriate resource who is best equipped to assist with those issues. These resources may be the customer's internal personnel, an Act!-authorized business partner, a certified consultant, or a third party provider. Act!'s Professional Services and Learning Services teams also offer a wide variety of services.
Topics that are not covered under an Act! Business Care plan, where an Act! Customer Support team member will proactively provide the most appropriate alternative resource, include:
Training – SwiftPage Learning Services team is the best resource for training, offering classroom training, real-time Learning, custom training, self-study guides, and an annual customer conference. Visit SwiftPage University to search and register for courses and products, monitor your learning progress through training tracks, and join online communities with product experts and other customers.
Perform software, product, application, or job-related activities, such as software installation, data entry, creating reports, etc.
Assist with third party software* (installation, training, trouble shooting, integration, etc.)
Provide organization‐specific consulting or accounting advice
Repair data or database issues caused by user error or third party software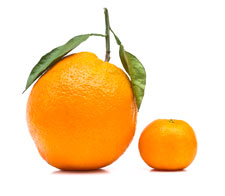 Did you know Keystroke provides all
Act!
French technical support
Please refer to the chart below for additional information and resources.
* Please note that references in this document to third party software, products or applications, does not encompass all third party software, products and applications that SwiftPage provides (directly or through an authorized ACT! Business Partner) as part of a customer's solution.
Category
Included in Act! Support Service Coverage
Outside of Act! Support
Service overage
Installation & Upgrades

Clarification of any installation or upgrade steps

Troubleshooting problems encountered during installation and upgrades

Step‐by‐step installation assistance

Local (on‐site) or remote (via Terminal Services, GoToAssist, etc.) installation services

Consulting services to install or resolve non-Act! installation issues specific to your organization's technical environment

Setup, Configuration & Data Conversion

Clarification of what various fields and codes mean and how they are used

Guidance on how to fix problems

Troubleshoot problems encountered during setup, configuration and data conversion of SwiftPage product

Recommendations on usage of Act! products in your organization

Consulting services, such as gaining an in-depth understanding of your organization's needs and customizing your configuration to meet those needs

Step by step migration of data from your previous software version or other software solution (but see info in the "Import/Export" section)

Configuring third party applications

Creating or troubleshooting customizations (i.e. custom website configuration, network and VPN configuration, etc.)

Training

Data Entry/

Product Operations

Guidance on how to fix problems created by incorrect data entry through the Act! product interface

Clarification of what various fields mean or processes you may find confusing

Troubleshooting problems encountered with data entry or product operations

Troubleshoot SwiftPage product related errors and messages

Analyzing your data to determine the source of a data entry error

Advice regarding how to code individual transactions

Training

Assistance with data entry or manipulation outside the ACT! user interface

Import / Export

Guidance on proper format for importing data into your Act! product

Troubleshooting errors encountered when importing data into your ACT! product

Troubleshooting problems encountered exporting data from your ACT! product

Exporting accurate data from third party software or validating/formatting it for you so that it can be imported into your Act! product

Creating your data definition files or mappings for importing data

Importing data into a third party product

Act! and configuration questions on third party products

Training

Reporting

Clarification of what various reporting options mean

Troubleshooting problems encountered when setting up or running default reports

Guidance on creating/ customizing/ refining a basic report to meet your reporting needs

Guidance on basic problems encountered with configuring standard database connections (OLEDB)

Creating or designing reports for you

Troubleshooting problems encountered with customized reports or third party reporting programs or tools (formatting formulas, parameters, etc.)

Assistance with connecting to your SwiftPage data for use with third party reporting tools

Training on use of third party products

Training

Hardware, operating systems (OS), database platforms, Internet Information Server (IIS), browsers, etc.

Clarification of system recommendations and requirements

Guidance on any specific configuration settings required by your Act! product

Troubleshooting printing errors received in your Act! Product when printing is working otherwise

Installation

Configuring vendor systems such as desktop operating system, Microsoft Server and/or SQL Server, IIS, SMTP, remote services, etc.

Troubleshooting stability, performance or other problems

Troubleshooting operating system issues – firewall, antivirus, permissions

Troubleshooting, installation, or configuration of your Virtual environment (Citrix, VMWare, HyperV, etc)

Assistance with installation or set up of email browsers, etc.

Assistance with printer connectivity or configuration

Training

Network connectivity

Troubleshooting connectivity issues within your SwiftPage product when your supported network infrastructure is otherwise working

Troubleshooting connectivity to a SwiftPage hosting center when Internet connectivity is working

Troubleshooting internet connectivity

Troubleshooting other connectivity issues that exist outside of your SwiftPage product

Assistance with unsupported networks.

Installation, troubleshooting or configuration of network (WAN/LAN) security/cards/cabling/hardware/software

Training

Connected Services

How-to assistance for setup, configuration, and administration of ACT! Connect, SwiftPage E-marketing

Confirmation of service availability and account status

Troubleshooting of failed Act! Mobility Synchronization

Basic how-to guidance for Act! Connected Services features that provide customization of templates, campaigns, queries, or imports

Handled connectivity issues

Troubleshooting device issues not related to Act! Connect

Detailed assistance or troubleshooting with user-defined customized reports, templates, campaigns, queries, or imports