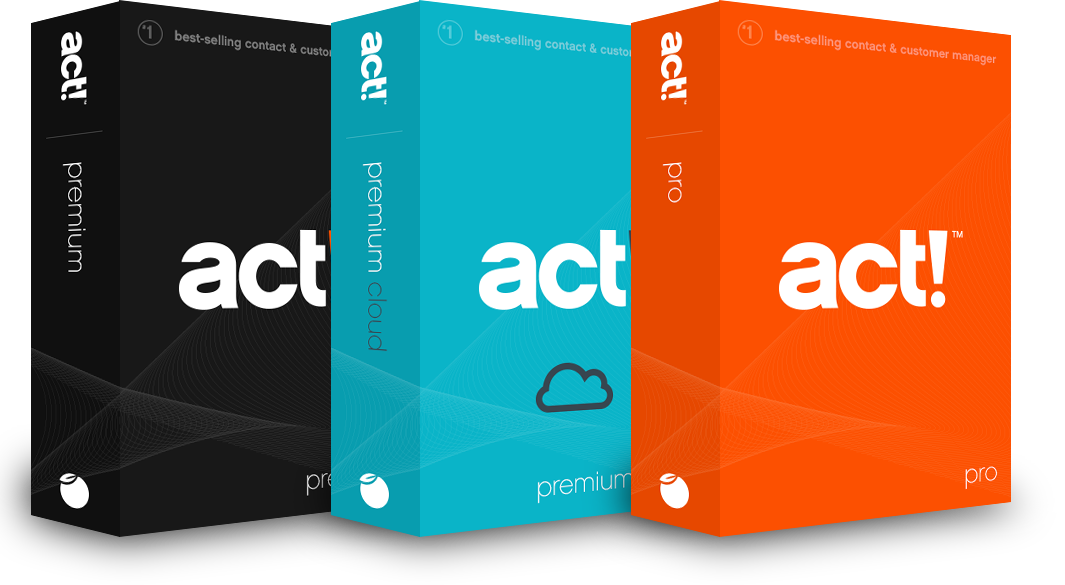 Have questions about Act v20?
Act! v20 is here! What's new with this release?
Meet the modern, new Act! v20 complete with interactive, graphical Act! Insight dashboards, Ask Act!™ with Amazon Alexa , a fresh look, optimized Act! emarketing workflow, and compatibility and usability improvements that make Act! even better.
Act! v20 brings a new modern look, new reporting capabilities, and dozens of usability & compatibility improvements to the CRM product trusted for over 30-years. Stay up-to-date with the newest features available for Act! with flexible subscription plans – now including expert technical support, and benefit from exclusive subscriber features like Act! Companion Mobile App, Insights Reporting, and Amazon Alexa Voice integration.
To download our brochure on "What's new in Act! v20", please click HERE.
New Act! features include the following
Amazon Alexa Voice Integration Available to active Act! Premium subscribers!
Interact with Act! through simple, verbal requests to Alexa—a leading-edge voice integration!
Alexa saves you time and keeps you informed with an audio connection to your CRM data.
Ask for key Act! contact and calendar details, then sit back as Alexa tells you what you want to know—no need to search your laptop or mobile device.
Works with Amazon Echo, Echo Dot, and Echo Show.
Available to Act! Premium Subscribers only
Act! Insight Dashboards Available to active Act! Premium subscribers!
Guide decision-making with rich insights from interactive, graphical dashboards, and see dynamic, visual snapshots of real-time metrics with 12 out-of-the-box dashboards:
Average Time in Stage
Marketing Effectiveness/Penetration
Business Health
Return on Investment
Customers by Location o Sales by…
Competitive Advantage
Average time to close an opportunity
Forecast by…
Productivity by Rep
Top Customers
Actual vs Expected to Date
Personalize dashboard widgets or configure your Act! Insight view to display metrics most relevant to your business or role. Gain insight into business and team performance, no matter where you are, with Act! Insight in Act! Companion mobile app.
Available to Act! Premium Subscribers only
Fresh, new look to Act!
Experience a fresh, new look with visually stunning design updates consistent across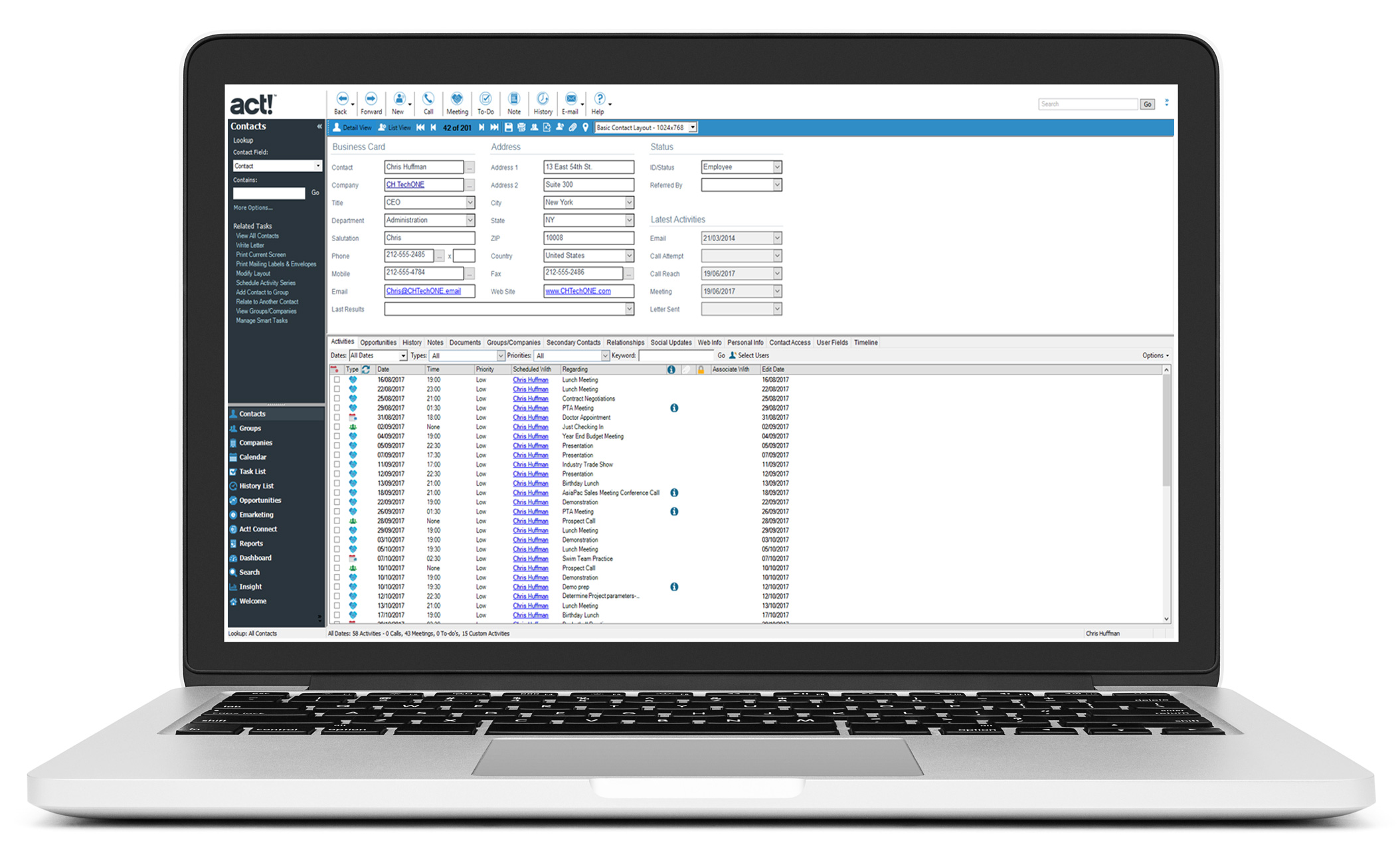 Windows® and Web. Enjoy a modern navbar, new big button menu design, new Web login screen, and contemporary icons. Don't worry, all the features and functionality you love are still right where you'd expect to find them.
If the dark menu bars don't appeal to you, don't worry. You can switch to a silver colour theme with a few clicks of the mouse.
Available to both Act! Premium Subscribers and Act! Pro v20 users
Optimized Act! emarketing Workflow
Manage Act! emarketing campaigns through an intuitive, optimized workflow in Act!.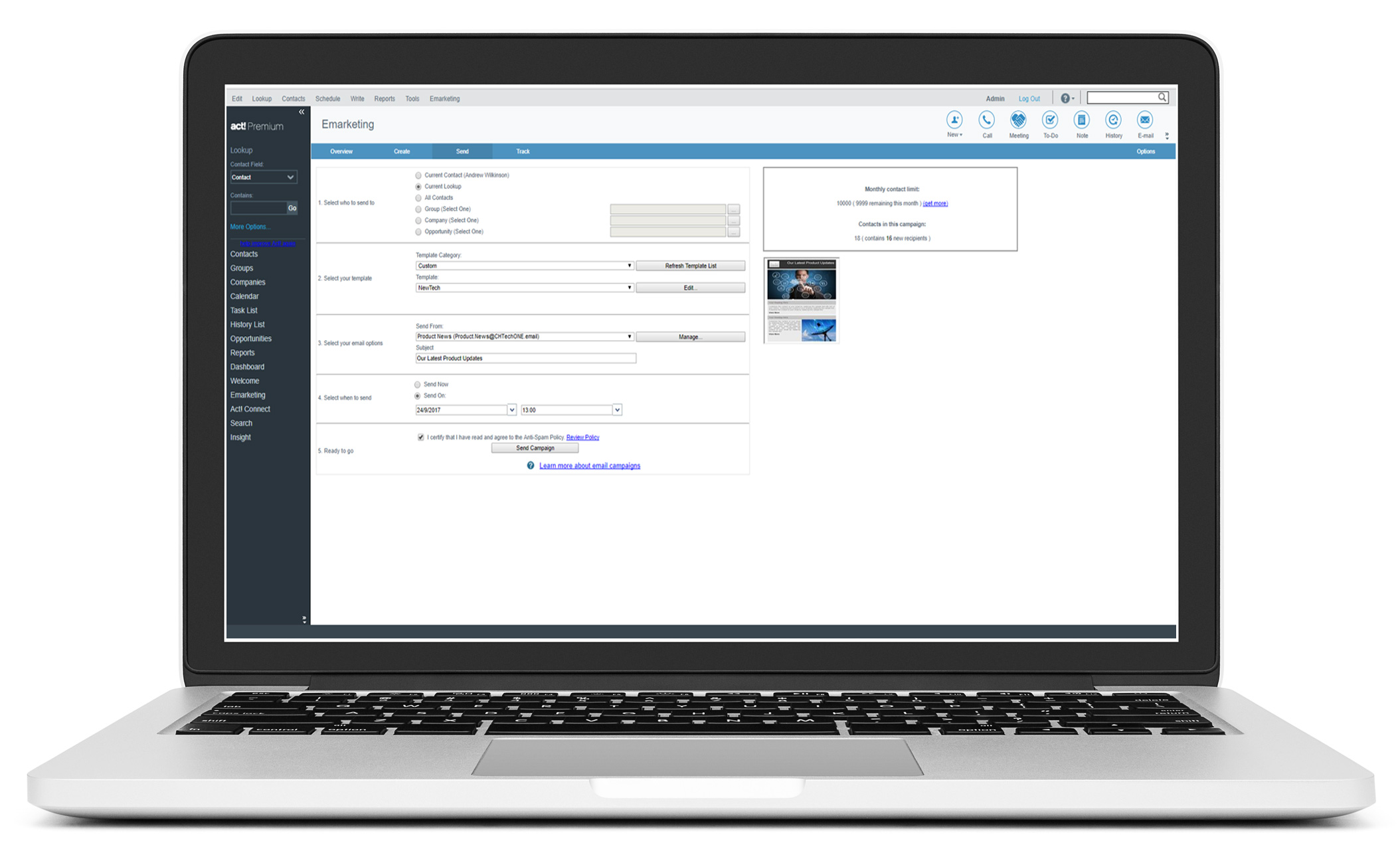 Everything you need to create, send, and track campaigns is available in five newly designed views—Overview, Options, Create, Send, and Track with fullscreen Call Lists. Because Act! emarketing is fully integrated with Act!, its all right there and easy-to-follow—no more bouncing out to a browser!
Click HERE to learn more about Act! emarketing, and the different subscription options available.
Available to both Act! Premium Subscribers & Act! Pro v20 users with an Act! Emarketing subscription
Compatibility with Chrome for Mac
Now you can work with Act! on Chrome™ for Mac, remembering that MS Office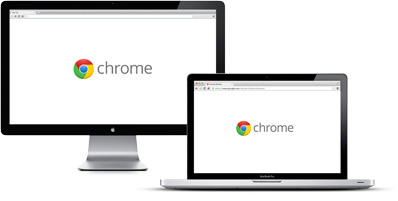 integration is not available using Chrome, even on Windows®. Integration with Outlook® for Mac is available with Act! Premium Contact Link via the Web API.
Available to Act! Premium Cloud subscribers or Act! Premium users with Act! for Web configured
Dozens of Usability Improvements
Quickly identify opportunities that need attention with the new opportunity field 'Days in Stage'.
Use right-click functionality in Windows® to change the status of an opportunity.
Use 'freeze columns' functionality in Windows® when working in list views.
Benefit from dozens of quality updates that make Act! even better!
Available to Act! Premium Subscribers and Act! Pro v20 users
Exclusive Membership Benefits for Act! Premium Subscribers
Product
You're current with automatic access to product innovations, feature enhancements, and compatibility updates
Customer Success
You're covered with valuable customer success resources, like expert technical support and digital-self-help
Connections
You're connected with connections to hundreds of popular tools and apps that extend the power and reach of Act!.

Extend the power and reach of Act! Premium with Act! Connect. Get started with a few simple steps, then watch as Act! Connect automatically moves info between Act! Premium and the apps of your choice
Companion
Stay connected to key Act! Premium details from wherever you are with Act! Companion, a native mobile app designed for iPhone®, iPad®, and Android (requires Internet connection)
Act! is Adaptable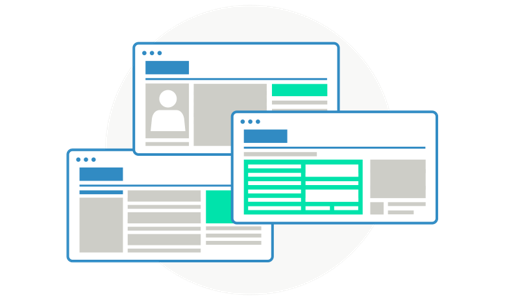 Act! works like you work, equipping you with a variety of configuration options from lightly personalized to completely customized. Highly trained Act! Certified Consultants can help create your Act! experience.
Act! is Everywhere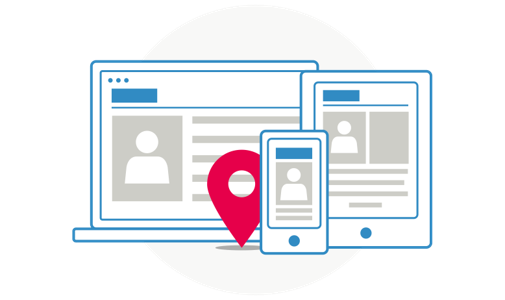 Act! goes where you go, enabling you to be productive from wherever you work. Get to the details you need whether you're online or offline. Sophisticated offline sync capabilities keep everyone in the business up to date
Act! is Connected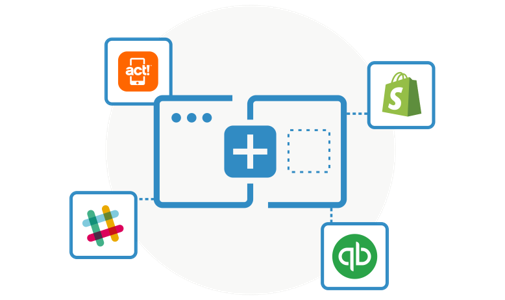 Act! likes what you like, keeping you connected to the tools and apps you love like Slack, QuickBook Online, Shopify, and hundreds more. Direct integration with Outlook®, Google, and Excel enables seamless interaction.