Why would I hand over my database to a hosting provider?
Speed, security, reliability, cost, no maintenance, and convenience is why.
"Orange" you glad you didn't try to do this yourself?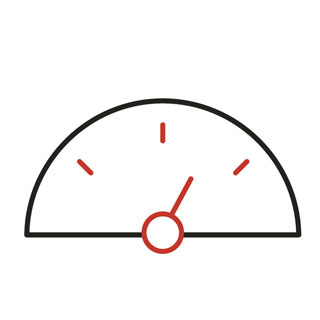 Tier 3 Data Centre Performance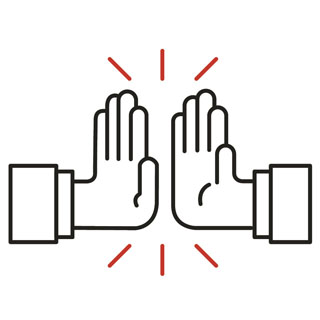 Fast and Simple setup and maintenance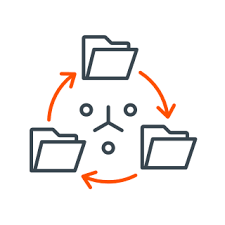 Reliable Data Syncing & browsing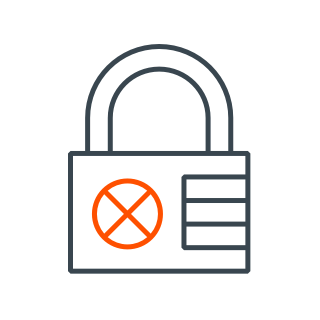 Improved Database Security
Explaining the benefits of hosting your database externally is not always easy because the customer has to understand the limitations of their existing network, as well as appreciate the speed, reliability, access, and flexibility a hosted solution provides. Having said that, these are the reasons most people opt for a hosted solution:
Provides offsite storage and security

as the database is maintained and backed up daily on our servers, all of which have RAID5 fault tolerance
Security: All your databases are stored on a secure, offline server that cannot be hacked from the Internet. The only access to the database servers are with a 256bit encrypted remote access service we subscribe to, and not sniffable ports of any kind.
Costs: With Keystroke Act! Hosting, deployments are often cheaper and safer as we're not dealing with other IT staff, policies, router, and IP issues. We also don't have to worry about sharing resources with existing customer network services like Exchange or Sharepoint. Customers are also not faced with the need to purchase additional server hardware, licensing, and IT costs.
Response time: If something goes wrong, we have five full-time ACC's within minutes of the data centre who know how to fix it fast, and five more available remotely.
User databases are a snap to deploy. If a new or existing user requires a new subscriber database, we can have one cut and ready for delivery with our unique file delivery service within minutes or hours, regardless of size. And this service is provided at no additional cost.
Access it anywhere. Regardless of where you are or what computer you're using, if you have Internet access you have database access.
Act! Premium Mobile, released in April 2012, provides live PDA and Tablet access to Act! subscribers, and we publish this at no additional charge.

Handheld Contact

users can have us host their database syncing, at no additional charge.
You can setup temporary or remote users immediately with Act! for Web. No need to install software or deploy a database, all they'll have to do is simply login into the secure Act for Web database, and start working immediately.
Upgrades are easier and cheaper because the master database is upgraded free of charge as part of your subscription. You can even have your business run off the Act! for Web database while you upgrade your individual user databases.

If you need database customization

, we can do it for you without ever having to access your computer. This is a billable service, but for customers looking to have changes made fast and properly, it's worth paying for. All they have to do is synch to get the schema changes.

Network users

can continue to access a centralized database, but have it sync with our servers for safety, access, security, flexibility, speed, and remote access they would not otherwise have. They'd still enjoy the speed of a centralized network database, just with all the other perks, as well.
Avoid costly and ongoing server upgrades and maintenance. They're our servers and we have to maintain and upgrade them as part of our job. Not only is this done at our cost, but we've been network technicians since the early 1990's, so we know what we're doing.
Faster & better. We're a hosting company, so syncing and web publishing is faster and more reliable through our data centre's 100% optical network.
So what am I giving up by using a subscriber or web based database versus using the main host database?
The following is breakdown of the differences between the main "host" database, "web" database, and a remote "subscriber" database for Act! Premium 2013 or later. These distinctions will help users determine the deployment strategy most suitable for their team.
The "Host" database resides on your server, and can only be accessed directly with the Act! windows client by Keystroke authorized personnel. The "Web" database is the thin client means to access the host database with a browser, tablet, or smartphone. A "Remote" database, often called a "subscriber" database, is created from the host database and is designed to be deployed locally on customers computers for use with the Act! windows software. These databases synchronize with the host database to send and receive update, but have certain limitations to the changes you can make to them - as illustrated in the chart below.
| Application Task | Host Database | Web Database | Remote Database |
| --- | --- | --- | --- |
| Add, edit or delete database fields | YES | YES* | NO |
| Add, delete, enable, or disable users | YES | YES** | NO |
| Create and manage custom activity types & priorities | YES | NO | NO |
| Create and manage sales processes and stages | YES | NO | NO |
| Create and re-create remote databases | YES | NO | NO |
| Define a password policy | YES | YES | NO |
| Initiate synchronization | NO | NO | YES |
| Install remote databases | NO | NO | YES |
| Schedule resources | YES | YES | NO |
| Set a synchronization schedule | NO | NO | YES |
| Set up automated synchronization using ACT! Scheduler | NO | NO | YES |
| Unpack and restore remote databases | NO | NO | YES |