Why would I hand over my database to a hosting provider?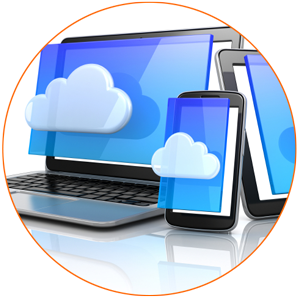 Have questions about Act! Hosting?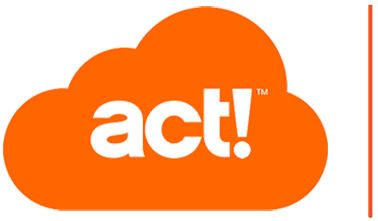 Benefits of hosting your Act! database
Understand what you're paying for with hosting before deciding
Explaining the benefits of hosting your database externally is not always easy because the customer has to understand the limitations of their existing network, as well as appreciate the speed, reliability, access, and flexibility a hosted solution provides. Having said that, these are the reasons most people opt for a hosted solution: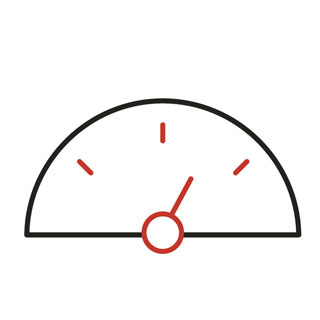 Tier 3 Data Centre Performance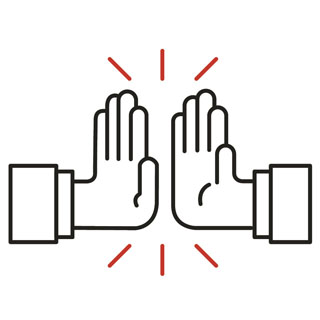 Fast and Simple setup and maintenance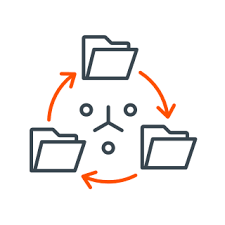 Reliable Data Syncing & browsing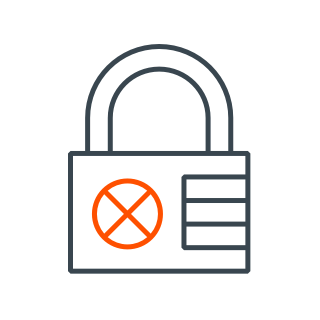 Improved Database Security
Advantages of outsourcing Act! Hosting vs Doing-it-Yourself
Some minor D-I-Y savings can come at considerable cost
Provides offsite storage and security:
Anything can happen to your home or office network. You could get viruses or get hit with ransomware, but with Act! hosting you can rest easy knowing your database is backed up & maintained nightly on our servers in 30-day cycles, so you always have the ability to recover lost data from the last month.
Online security:
All your databases are stored on secure, offline servers that cannot be hacked from the Internet. We are fully SOC 2 certified which means our customer's data is handled securely, and our support for TLS 1.2 means data that passes between connections is fully encrypted to prevent interception or tampering. 
Anywhere Access:
Access your data Act! from anywhere, from any workstation, or from any device with Act! hosting. If you have Internet access, you use Act! Premium for Web with your PC or MAC, or use Act! Premium Mobile with your choice IOS or Android mobile devices. The best part is these remote access services are available at no additional charge with Act! Hosting.
Web Setup & Upgrades are a snap:
You can setup temporary or remote users immediately with Act! for Web. No need for software installations or database downloads, all they'll have to do is login through the secure browser portal and start working immediately.
Similarily, upgrades of the master databases to new versions of Act! are done free and outside of normal business hours as part of your Act! subscription and hosting. What could be easier?
Act! Hosting provides fault tolerant access:
If you lose your network, servers, or hard drives, you can quickly access your database from anywhere and from any device or computer. Our data centre offers the fastest, most secure (SOC2 compliant) access available for the best browser based experience.
And if you lose your Internet, you can still continue to access your database offline with local subscriber copies of your database that sync with our hosting servers.
What other CRM can offer that level of fault tolerant data access?
Cost Savings vs DIY:
With Keystroke Act! Hosting, deployments are often faster, cheaper and safer compared to DIY setups, because customers do not have to engage costly IT staff (who often know nothing about Act!) to deploy it internally. Nor do they have to upgrade their Internet service or hardware to support VPN's and/or Static IP's, or worry about sharing resources with existing network services like Exchange or Sharepoint servers, to say nothing of the possible need to acquire additional server hardware, and software licensing. 
You get the picture? You pay a lot to save a little.
To make matters worse, these outlays are just for the original setup, but there would be ongoing maintenance costs, as well, that customers frequently overlook. IT costs associated with database upgrades, backups, maintenance, disaster recovery, security patches, and general troubleshooting often by themselves exceed the cost of outsourcing the database hosting.
Response Time & Ease of Service Delivery:
If something goes wrong or admin changes need to be made to your database, we have more full-time Act! Consultants than anyone else, all of whom can respond within minutes. Moreover, if a user needs a new remote database, we can have one cut and ready for delivery with our unique file delivery service within minutes or hours, regardless of size.
The best part is this service is provided at no additional cost!
Handheld Contact & other 3rd party add-ons:
Whether you want us to host your Handheld Contact, Act4look Web, or even web enabled versions of Act4wealth or Act4mortgages, these 3rd party add-ons are supported with Keystroke hosting. Additional 3rd party add-ons are also available with our Ultimate hosting for a nominal extra fee.
Focus on what you do best
Regardless of what business you're in, taking time away from work to customize, upgrade, troubleshoot, or administer your Act! database is time you're not spending on your business. Focus on what you do best, and let us do the same.
So what control is given up when hosting an Act! Database?
User and Admin differences between the three main access methods
Above we listed the comparative costs of outsourcing the database hosting vs doing it yourself, but customers also ask us what control they are giving up
 by using a subscriber or web based database versus hosting the main host database themselves?
The truth is, the differences are less than most would think, and those feature gaps shrink each year, with each new release.
The following is breakdown of the differences between the main "host" database, "web" database, and a remote "subscriber" database for the latest versions of Act! Premium. We hope these distinctions will help users determine the deployment strategy most suitable for their team.
Definitions:

The "Host" database resides on your server, and can only be accessed directly with the Act! windows client by Keystroke authorized personnel.
The "Web" database is the thin client means to access the host database with a browser, tablet, or smartphone.
A "Remote" database", often called a "subscriber" database, is created from the host database and is deployed locally on customers computers for use with the Act! windows software. These databases sync with the host database.
Web and remote database access each have limitations to the changes you can make to them, compared to the host database, and these limitations are illustrated in the chart below.
| Application Task | Host Database | Web Database | Remote Database |
| --- | --- | --- | --- |
| Add, edit or delete database fields | YES | YES | NO |
| Add, delete, enable, or disable users | YES | YES** | NO |
| Create and manage custom activity types & priorities | YES | YES | NO |
| Create and manage sales processes and stages | YES | YES | NO |
| Create and re-create remote databases | YES | YES | NO |
| Define a password policy | YES | YES | NO |
| Initiate synchronization | NO | NO | YES |
| Install remote databases | NO | NO | YES |
| Schedule resources | YES | YES | NO |
| Set a synchronization schedule | NO | NO | YES |
| Set up automated synchronization using ACT! Scheduler | NO | NO | YES |
| Unpack and restore remote databases | NO | NO | YES |
* Some of the web features listed above as supported may require the latest version of the Act! software. 
Learn more about User roles and Security
HERE