Our Act! Hosting Facilities

All Keystroke Servers are hosted in a Canadian Tier 3 Data Centre
Keystroke takes our Act! database hosting services seriously, and as such we've hired Cogent Communications to co-locate all our Act! Hosting servers at their Toronto Data Centre just five minutes from our head office. Cogent owns and operates 44 data centers in North America and Europe. From extensive power backup systems to complete fire detection and suppression plans, each facility is constructed to ensure the safety and security of our equipment.
Cogent's network stretches over 185 markets throughout 38 countries in North America, Europe and Asia, with over 57,500 route miles of long-haul fiber and more than 27,200 miles of metropolitan fiber serving over 590 metropolitan rings.
Each of Cogent's state-of-the-art data centers are connected to their all-optical network. Cogent Data Centers are known for providing an environment where connectivity, availability, security and performance are the highest priority. Coupled with Cogent's high speed bandwidth, they give their customers the best value in the industry. Their committed customer support and local provisioning teams ensure maximum reliability.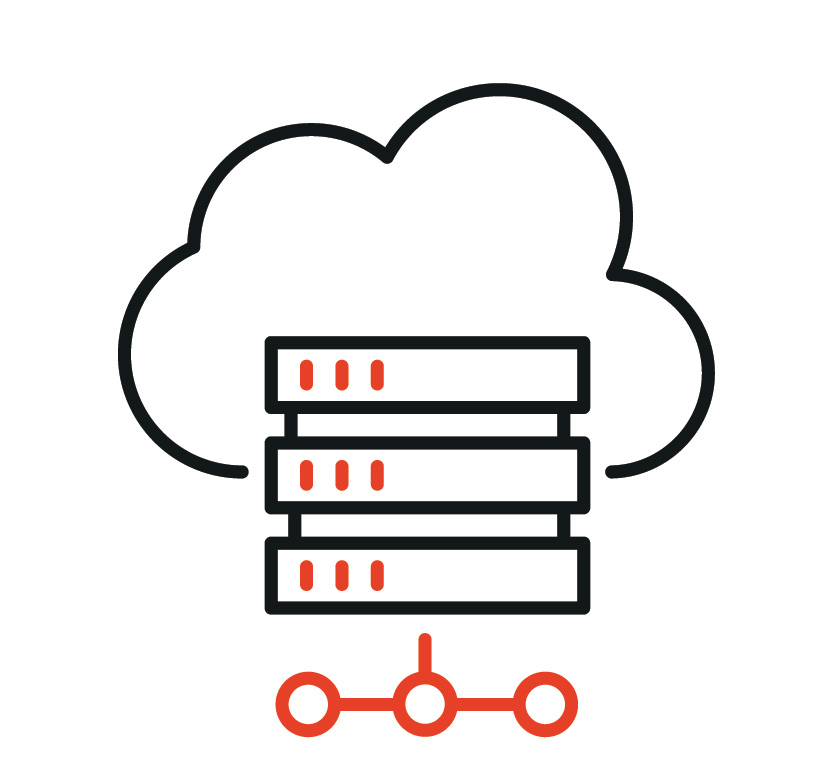 Did you know Cogent is one of the five largest network providers in the world?
There is 100% uptime guarantee on the network side.
There are two feeds going into the facility which are sitting on a ring architecture from here to Montreal, down to NY, across to Hamilton and back up to Toronto. Adding a failsafe in case any of the routes are disrupted.
We currently have 160Gigs going into the facility and will continue to splice more as the demand rises.
The Data Centre - Power & Redundancy
A
True Tier 3 Facility
with Separate A + B parallel feeds from the ground to your rack.
The power in this data centre has been running at 100% uptime for 3 years now.
The power is uniquely fed through Two Separate Power Stations (Markham Hydro & Toronto Hydro) going into the facility.
These feeds are then connected to 3 Caterpillar Diesel Generators running N+1(2100 kW capacity). Also configured for separate A+B power redundancy.
There are 3 UPS Units (685kVa Total) also in A+B redundancy configuration designed to hold the charge while the generators are engaged in the event of an outage.
Ten (10) 20-Ton Liebert HVACunits with Rooftop Condenser for cooling data centre under the floors – Always running at N+1 for redundancy (there is always one more running than required at any time in case of failure with the others).
Two (2) 12-Ton Carrier HVACunits for cooling the UPS room.
Cogent Data Centers provide secure access, controlled by cameras and biometric hand scanners. Uninterruptible Power Supply (UPS) and backup generators keep their services running when grid power fails, making Cogent Data Centers a perfect fit for disaster recovery and data backup.
Their customers include premier businesses such as financial institutions, application & content providers, and hosting companies - all of which demand stable, uninterrupted service. Their Customer Support Engineers are available 24x7x365 and answer your calls in less than 25 seconds. Local support and online account management provide individual assistance and anytime access, regardless of time zone.
Specific Cogent Data Centre Features
Cogent Data Centers provide the features you need.
The perfect data center environment requires the ability to handle a large number of data cables, the ability to handle high heat load, and a flooring system that performs with a high rolling and static load capacity. Cogent's system addresses all of these needs in a highly adaptable space that provides the ability to respond quickly and easily to client and technological changes – all while being cost-effective in both construction and operation.
Fire Detection & Supression
Devices for detecting fire are installed in a number of places within the data center, with cross- zoned fire detectors to prevent false alarms. When these detectors sense the fire, they sound an alarm, shut down the equipment in the room if required and trigger the discharge of fire suppressants.
Temperature & Humidity Control
Monitoring the environment conditions in a data center is critical to ensuring uptime and system reliability. A report from the Gartner Group in late 2003 estimated that the average hourly cost of downtime for a computer network at that time was $42,000. It has likely gone up dramatically. At these high costs, even companies with 99.9% uptime lose hundreds of thousands of dollars each year in unplanned downtime. Maintaining recommended temperature and humidity levels in the data center can reduce unplanned downtime caused by environment conditions and save companies thousands or even millions of dollars per year.
Cogent Technologies is equipped with a 5000 gallon diesel generator to provide redundant power for even the longest service disruptions - including the December 2013 power outage in Toronto that brought down all the power in their neighbourhood for four days except them.
Access Control & Security
Magnetic cards with combinations are required to access the common area of the facility, and then a separate card and combination to gain entry to the data centre. Each Rack cabinet is further protected by combination locks.
Local Technical Expertise
is just a phone call away 24 hours a day, 7 days a week, 365 days a year.
Our SLA guarantees 100% global network availability, 99.9% packet delivery, less than 45 milliseconds round trip latency and proactive outage notification within 15 minutes.
All data centers are monitored 24x7, as is our network.
Keystroke subscribes to the Cogent 100Mbps Colo service, which is their flagship offering, Fast Ethernet connectivity provides enough bandwidth to fully run our hosting business. We never have to worry about bottlenecks.
Cogent Facts
Did You Know?
The Cogent network is directly connected to more than 80% of US broadband eyeballs (LRG)
Cogent is the only commercial ISP to operate one of the 13 DNS root servers of the Internet (C.ROOT)
50% of the top web properties in the US & Europe are Cogent customers (comScore)
More than 400 Universities & Research Institutions worldwide rely on Cogent bandwidth
Whitehat Network 2012 (Spamhaus)


2013 Global Ethernet Services Challenge Tier (Vertical Systems)
2013 Best in Class Data Value (Atlantic ACM)


2014 Customer Choice for Data Value (Atlantic ACM)