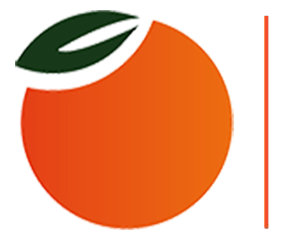 Social Media and Keystroke.ca
Staying connect means being engaged online and off, much like Act!
"Social media is today's most transparent, engaging and interactive form of public relations. It combines the true grit of real time content with the beauty of authentic peer-to-peer communication."
Working to connect
While we put a lot of work into Keystroke.ca, our philosphy on social media is that we want to engage with our customers across as many online forums and resources as possible to effectively deliver fast, interactive and current multi-media content. The content should promote and educate on our many products and services, with an eye towards helping our customers become more efficent & productive in their businesses.
To that end, we have published the following social media pages.
Facebook
Facebook is an American for-profit corporation and an online social media and social networking service based in Menlo Park, California. The Facebook website was launched on February 4, 2004, by Mark Zuckerberg, along with fellow Harvard College students and roommates, Eduardo Saverin, Andrew McCollum, Dustin Moskovitz, and Chris Hughes.
We use Facebook to deliver multi-media content on our product and services, and promote upcoming events.
Keystroke:
https://www.facebook.com/Keystroke.ca/
LinkedIn
LinkedIn is a business- and employment-oriented social networking service that operates via websites and mobile apps. Founded on December 28, 2002, and launched on May 5, 2003, it is mainly used for professional networking, including employers posting jobs and job seekers posting their CVs. As of April 2017, LinkedIn had 500 million members in 200 countries, out of which more than 106 million members are active.
We use LinkedIn to publish articles on our products & services, and promote career opportunities at Keystroke.
Keystroke:
https://www.linkedin.com/company/3998803/
Twitter
Twitter is an online news and social networking service where users post and interact with messages, called "tweets." These messages were originally restricted to 140 characters, but on November 7, 2017, the limit was doubled to 280 characters for all most languages. Registered users can post tweets, but those who are unregistered can only read them. Users access Twitter through its website interface, Short Message Service or mobile device application software.
We use Twitter as an echo social resource as we often duplicate content posted to Facebook or LinkedIn on Twitter, as well. Probanly the least active social media resource for us.
Keystroke:
https://twitter.com/KeystrokeFR
YouTube
YouTube is an American video-sharing website headquartered in San Bruno, California. The service was created by three former PayPal employees—Chad Hurley, Steve Chen, and Jawed Karim—in February 2005. Google bought the site in November 2006 for US$1.65 billion; YouTube now operates as one of Google's subsidiaries.
YouTube allows users to upload, view, rate, share, add to favorites, report, comment on videos, and subscribe to other users.
We use YouTube to promote our product training videos.
Keystroke: https://www.youtube.com/channel/UCFf_oy6CkDwZerHgJdBOc4w
Keystroke's 2nd channel: https://www.youtube.com/channel/UC8B5j7af03YqkCAnPxWMXnw
Blog
A blog (a truncation of the expression weblog) is a discussion or informational website published on the World Wide Web consisting of discrete, often informal diary-style text entries ("posts").
Likely our most active social media resource as all our current product, service, or company news get's published first on our blog, and then shared to social media.