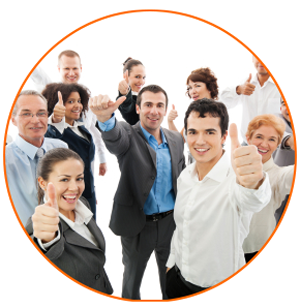 Any questions you have about the Act! Reseller program before applying?
It's never been easier to grow your business by selling Act! in Canada
Authorized Act! Resellers are an exclusive group of independent Canadian resellers who've been authorized to sell Act! by us, the Canadian Master Distributor of Act!. No training or certification is required to become an Authorized Act! Reseller, but we do select those vendors we believe can deliver value to their customers.
This program does not require any dues or sign-up fees, and should appeal to IT professionals, project managers, value added resellers of other software applications, MSP's, and even past Act! Certified Consultants. Basically anyone that wishes to expand their product offering, and make decent margin while doing so. Your customers will appreciate being referred to the #1 sellling Contact & Customer Manager in the world for the past 30+ years, and you'll appreciate the support you get from our team.
Members of the Act! Authorized Reseller Program in Canada bill separately for their services, and Keystroke is in no way liable or responsible for any claims made to products or services provided by these third-party vendors. The Act! Certification is managed by Keystroke in Canada.