Two way wireless syncing between your Smartphone and ACT!
Handheld Contact is simply the best service enabling two-way, wireless synchronization between your Smartphone and your ACT! Contact and Customer Management software. Track and manage complete prospect and customer information and more. Improve your productivity and mobilize your customer management with Handheld Contact.
Whether you use an iPhone, Android, Blackberry mobile device, or even an iPad or Android Tablet, Handheld Contact puts all your vital contact, calendar, notes and history at your finger tips — it's like taking your office with you.
Handheld Contact 7.0 for IOS
Watch some video demonstrations of HHC on different mobile platforms
Handheld Contact Subscription Options
HHC combined with Act! will help your productivity & accountability in a variety of ways
Fast offline access to your contacts and calendar
Offline meeting reminders so you never miss an appointment or task
Call or email anyone in your database from one central source, and always have a History of your mobile communications
Export your HHC contacts to your device's native address book for better Bluetooth access in the car
Configurable sync fields allow you up to fifty additional fields to sync from your Act! to your mobile device for unparalleled offline visibility on your critical customer data.
Speech-to-text for notes & Histories will save you time and effort.
A new "search" feature that allows mobile users to create look-ups with up to ten fields, and save them for user later
Use Handheld Contact to send email blasts to your look-ups (records these emails to contact History, as well)
The new Home screen provides on easy access to all HHC functions
User Interface (UI) enhancements to further replicate the Act! experience on the mobile
A new "Favourites" button that will allow users to quickly access the contacts they call the most, while preserving the Act! History tracking users have come to rely on.
Take photos and attach them a contact and sync it back to your database (release date may be a little later for this feature, but it's developed)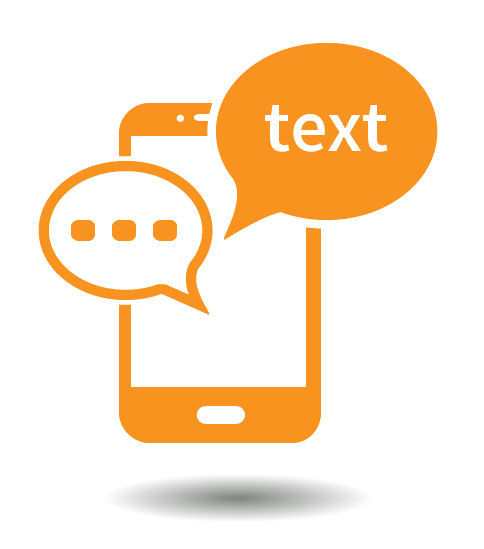 Did you know you could SMS from Handheld Contact, and convert talk to text?
Handheld Contact Main Features
Automatic two-way, wireless syncing between your ACT! database and your Smartphone every 15 minutes
ACT! data storage directly on your handheld device
Automatic identification and syncing of your important contacts
Customizable sync settings so YOU determine what is synchronized and what isn't
Day, week, or month calendar viewing, activity & task scheduling, notes & histories logging for calls & emails with automatic time-stamping
ACT! contact calling and emailing from your PDA, which records the history of each and syncs that back to ACT!
Sync privileges management for multiple users , monitor & change sync settings, add an unlimited number of users
A fully-hosted solution using patent pending technology with all the IT syncing infrastructure you need
Free product upgrades and notifications, installation support, and access to toll free and online technical support
Still have questions about HHC?
"Mobile access to customer and prospect information is essential for today's business professionals, sales teams and larger workgroups"

Joe Bergera, Senior Vice President & GM for ACT!
"If I'm not in the office, it saves me hours. It saves me a minimum of an hour a day - that's a conservative estimate."

Bill Holsman, CEO, Sign-Lite, Cleveland, OH
"Accuracy of information was the biggest gain in adopting Handheld Contact. The challenge before was that information wasn't getting updated into the database in a timely manner and sometimes it was being forgotten completely."

Larry Heimpel, CompX, Waterloo, ON
A few more reasons to choose Handheld Contact
With the merging of Keystroke.ca and Handheld Contact, the HHC product has never had more resources to invest in making it the best mobile solution for Act!. Our vision for Handheld Contact is ambitious, and our commitment to making HHC an indispensable part of your Act! experience has never been strong. Stay tuned!
What can Handheld Contact do for you?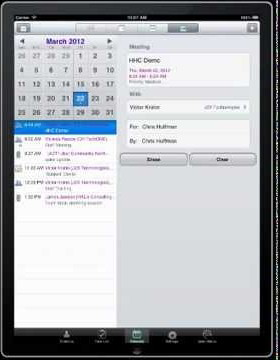 What can Handheld Contact do for your company?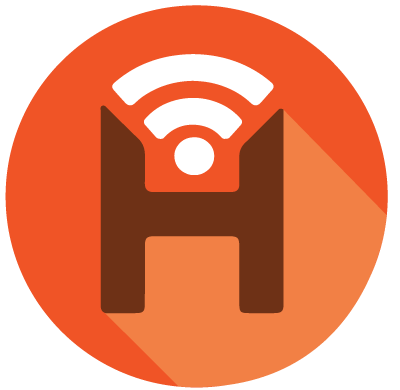 Collaborate and share data with team members inside and outside of wireless coverage areas
Enjoy accurate and current customer information in your ACT! database and on your Smartphone all the time.
Allows access to ACT! data anytime, anywhere on your mobile device — no need for a notebook computer, accessing the Web or returning to the office for updates.
Facilitates ACT! data entry at your fingertips
Increases productivity and saves you time — take notes right in Handheld Contact eliminating the need for pen-and-paper notes and redundant data entry
Easy to install and use with no training
Allows employees more flexibility and increases contacts, time with customers, and time in the field. Improves accuracy and flow of information within your company
Reduces the employees' dependence on returns to the office for updates and syncing.
Increases employee productivity — Handheld Contact users report an average savings of 2.5 hours per week
Easily integrates with existing IT infrastructure — Handheld Contact is a secure, hosted solution translating to low total cost of ownership
Enables straightforward administration of all users from the centralized Handheld Contact console
Ensures you pay only for the users you need when you need them with a subscription model that accommodates your changing business needs without surprises