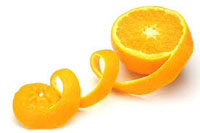 Did you know that more than half
the Act! upgrades since 2005 did NOT
require an upgrade in SQL?

A History of Act!
When Sage purchased Act! back 2005, one o their first objectives was to upgrade the database format from DBF to SQL. The initial iterations were built on SQL 2000, and then by 2007 they upgraded to SQL 2005. There have been two significant SQL upgrades sicne that time, and Act! has benefited from improved speed anf performance.
The version comparision chart provided below is a breakdown of how the product evolved since the migration to SQL format, with each version ushering in new features, fixes, and compatibility updates.
Compatible with 64-bit versions of Microsoft Office 2016, 2013, and 2010
Act! Companion mobile app*
Act! Premium Contact Link for use with Outlook*
Web API-based connections available to Windows users with Act! Connect Link*
Act! Emarketing performance improvements - campaigns send up to 5 times faster
Act! Emarketing campaign management enhancements
30+ refreshed standard reports
Scan for Duplicates and formatting toolbar in layout designer available in Web and Cloud*
Hundreds of quality updates
* Available with Premium Subscription Only


Advanced subscription management and easy access to the newest features and updates available for Act!
Compatible with Windows® 10, Office 2016, and Chrome™ and Internet Explorer® 11 browsers
Act! emarketing and Call List improvements including advanced administration for user roles, and new filters for Call Lists
Web API platform enabled, allowing for meaningful connections to business productivity tools
Fresh, modern look for Act! Premium for Web
One-way Syncing with Outlook provides safe "address book" and "calendar" syncing between Act! & Outlook.
Improved Smart Tasks allow you to trigger emails based on click-thru responses to SwiftPage email campaigns.
Improved Smart Tasks can also be configured to set "limited access" to contacts based on field values so your database security can manage itself.
Create unlimited Browse login users without additional licensing
Integration with external file storage services like DropBox and Google Docs.
Attaching a photo directly from your mobile device to your database
Improved Database Management with Act! for Web as you can now import CSV files, cut new RDB files, and lock/unlock your database through the web
Disabling view of Inactive Users allows you to archive old users without having to see them when scheduling
Improving Deployment with enhanced "silent install" features
Calculated Fields & Age Calculators
Improved Company & History Management
Improved HTML5 Features for Act! Premium Mobile with Mobile email & Group, and Company Management
Tablet users will enjoy the optimized "Tablet View"
Improved Database Management with Act! for Web as you can now define fields and layout from Web
Re-scheduling multiple activities
Scheduler Email Results if a backup or maintenance fails.
Office 2013 and Google Chrome compatibility
Sage Act! 2013 (no longer supported)
Sage Act! Premium Mobile now includes Opportunities
Social Updates, view customers last 25 posts made on LinkedIn and Facebook from their contact record
Smart Tasks now run offline and include data/field triggers for automatic updates
Optimized download and install experience, identifies and installs missing technology components
Usability improvements based on customer feedback
New wizards to help create a remote database, moving and sharing a database
Mobile clients work with Android Device Browsers 2.2, 2.3, 3.0, and 4.0, and Safari for iPad and iPhone iOS4 and iOS5
Sage Act! 2012 (no longer supported)
Sage Act! Premium Mobile, real-time access to Sage Act! Premium contact and calendar details from iPhone, iPad or Android device introduced with SP2 (April 2012)
Automatically post e-marketing messages to LinkedIn, Facebook, and Twitter with Social Sharing (April 2012)
Sage Act! Scratchpad, a convenient, virtual notepad
Expanded Universal Search
Seamless interaction with Gmail
Google Contacts and Google Calendar. sync
Mobile access to Sage Act! contacts and calendar with Sage Act! Connect
Connections Page provides central access to web-based services, including Sage Connected Services
Works with Internet Explorer 9 and Firefox 4
Sage Act! Connect
Sage Act! 2011 (no longer supported)
Smart Tasks, which is like workflow, only easier
Leads with Sage Business Info Services for Act! powered by Hoovers
Microsoft Outlook contact and calendar sync with both Act! for Windows and Act! for Web
Direct import from Excel, no .csv required, as well as "on-the-fly" field creation during imports
Works with Microsoft Office 2010 and Windows® 7
Upgraded to work with SQL2008
Improved Email security that controls whether sensitive "user-to-user" emails are attached to Act! History
Sage Act! 2010 (no longer supported)
View LinkedIn®, Facebook®, Google Maps and more from within Sage Act! under the new "Web Info" Tab
Email marketing with Sage E-marketing for Act!
Reports view
Simplified navigation that provided a consistent look across Act! for Windows and Web
Welcome page with feature tours, help, and news from Sage
Customizable opportunities
Dramatically Improved Act! For Web as mail Merge with Word is supported and over all speed increased
Support for iCalendar
Act! Mobile Live (later became Sage Act! Connect)
Sage Act! 2009 (no longer supported)
Related contacts
Seamless interaction with Microsoft® Outlook® email
Fast Access to previous lookups
Group and Company Security
Improved Database Synchronization monitoring
Sage Act! included Act! Scheduler
Sage Act! 2008 (no longer supported)
Graphical dashboards
Duplicate checking by first and last name
Duplicate checking for groups and companies
Advanced Queries for groups and companies
Support for custom tables introduced with SP2
Sage Act! 2007 (no longer supported)
Upgraded to use SQL 2005
Last email field
Specify linked contact and company fields
Field-level security (Premium only)
En masse security for notes, history, and opportunities
Sage Act! 2005 (no longer supported)
Completely re-written & upgraded to run with SQL2000 from Foxpro
Multi-select values
Customizable drop-downs
Rich text formatting
Attach documents to activities, notes, and history
Groups with dynamic group membership
Company records
Multiple calendar views
Opportunity list view
Instant quotes using supported versions of Microsoft Excel and Word
Sample sales processes
Graphical sales pipeline
Preformatted reports
Export to Excel
Query-based sync
Sage Act! 2006 (no longer supported)
Customizable opportunity field names and types
Citrix and Terminal Services
Automatic database backup and sync