ACT! 2013 SP1 is fully compatible with Windows 8, Internet Explorer 10, and, for the most part, Office 2013. One of the hedges with Office 2013 compatibility is with Outlook, and the way it manages email replies. New users to this product may have noticed that replies to an email are embedded within the original message, which creates a logical flow when you're writing.
While visually appealing, this change to message handling causes ACT users some problems. What many are not aware of is this inline reply forces the ACT plugins within Outlook not to load within the message, making the History recording of that email within ACT difficult. As you might guess, this is a major problem for people in businesses where accountability is paramount, and where the practitioners rely upon ACT! to leave an accurate and complete audit trail of all their customer correspondence.
This is one of the major reasons ACT! 2013 is not certified as fully compatible with Office 2013, which will be addressed in ACT! 2014 in the fall.

Until then, though, you can make minor changes to the Outlook 2013 settings that will address this issue, and allow you to record History with each new message and reply.
From within Outlook 2013, click on FILE, OPTIONS, and click on MAIL on the left side panel.
Scroll down to "Replies and Forwards", and make sure the first two options are checked, namely "Open replies and forwards in a new Window", and "Close original message window when replying or forwarding".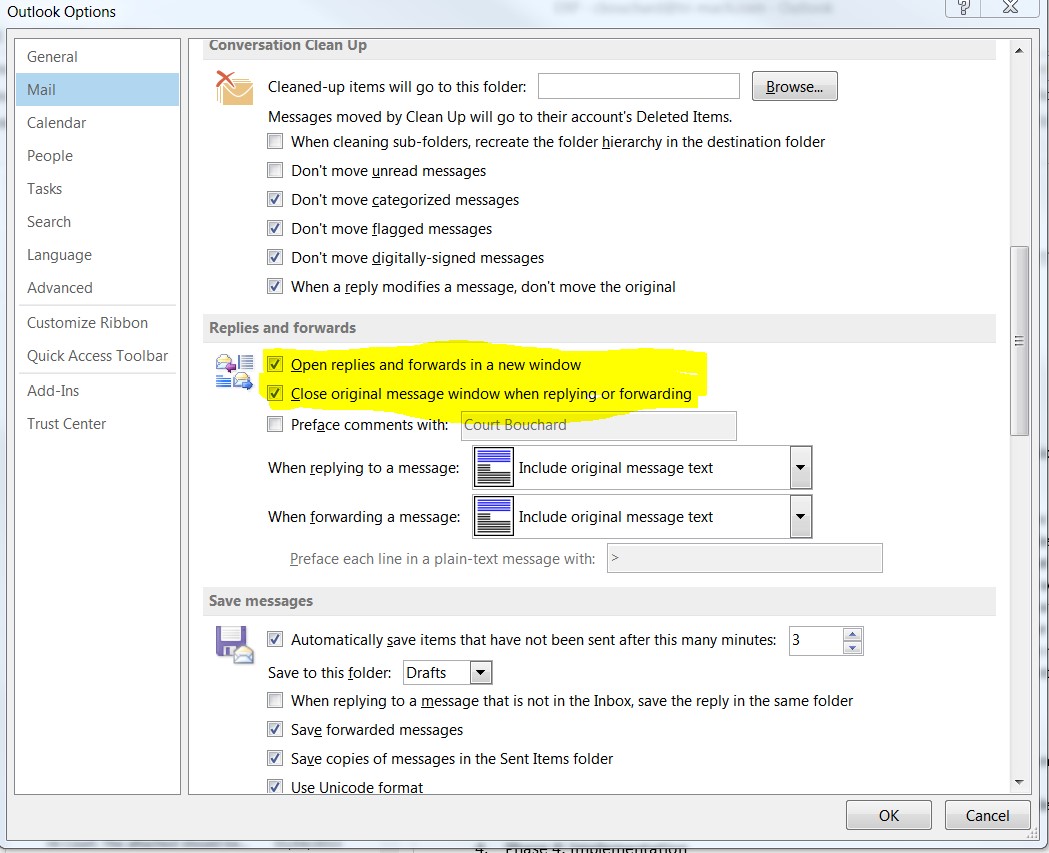 .